Ukraine still seeks to destabilize Crimean Republic claims Russian security chief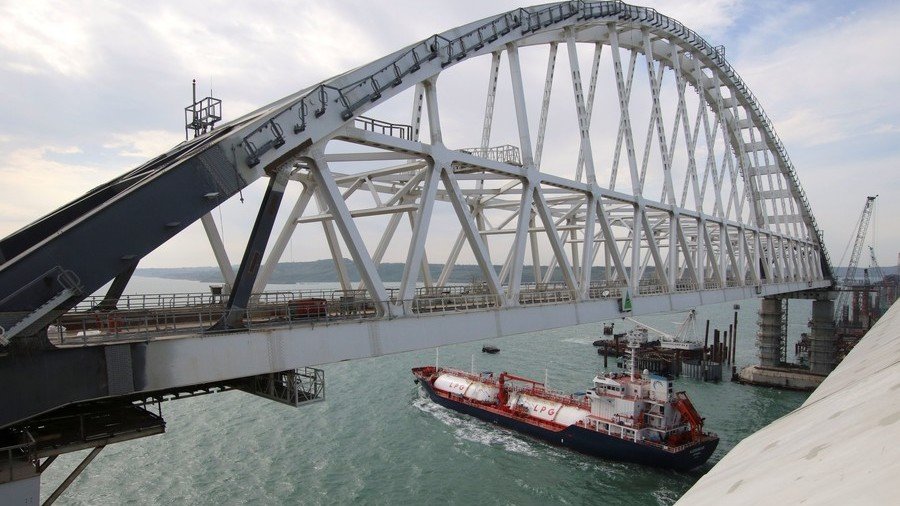 The Kiev regime and radical Ukrainian nationalists have not given up attempts to provoke unrest and extremism in Crimea, according to the secretary of the Russian Security Council and former FSB Director Nikolai Patrushev.
Speaking at the Security Council's special session dedicated to enforcing law and order in Crimea, Patrushev stated that the Russian authorities were actively working to prevent any ethnic strife in the republic and to meet all ethnic-cultural and social demands of the local people, but noted that the threat of a major political crisis in the region remained.
"This threat is connected primarily with the destructive urges of the existing political authorities in Ukraine and especially with the aggressive actions of Ukrainian nationalists who would not accept the desire of the Crimean people to reunite with Russia," the official told his colleagues.
In addition, the increase in the number of extremist crimes can be explained by the behavior of the leaders of the so called Medjlis of Crimean Tatars – the nationalist group that has been banned in Russia as extremist, the official said. These people express readiness to commit terrorist attacks and sabotage while not all important sites of the peninsula have proper protection from such actions, he noted.
Patrushev said that in 2017 and early 2018 Russian security services uncovered about 1500 violations of counter-terrorism laws and started 12 criminal cases into various incidents that involved suspected terrorism.
This was not the first time Patrushev warned about Kiev's plans to use a social and ethnic agenda to sow dissent amongst residents of the Crimean Republic. In early 2016 he accused Kiev of creating extremist nationalist and paramilitary groups used to maintain the blockade aimed at preventing energy, water and food supplies to the peninsula. He also said that the anti-Russian plans were also executed by Ukraine at international level.
"Kiev is building its relations with Turkey's political leaders on an anti-Russian foundation. The objective of all of their activities is creating a hotspot of civil instability," Patrushev said at the Security Council session that took place in the Crimean resort town of Yalta.
If you like this story, share it with a friend!
You can share this story on social media: