'Prove that you are independent': Russian MP Poklonskaya invites Trump to Crimea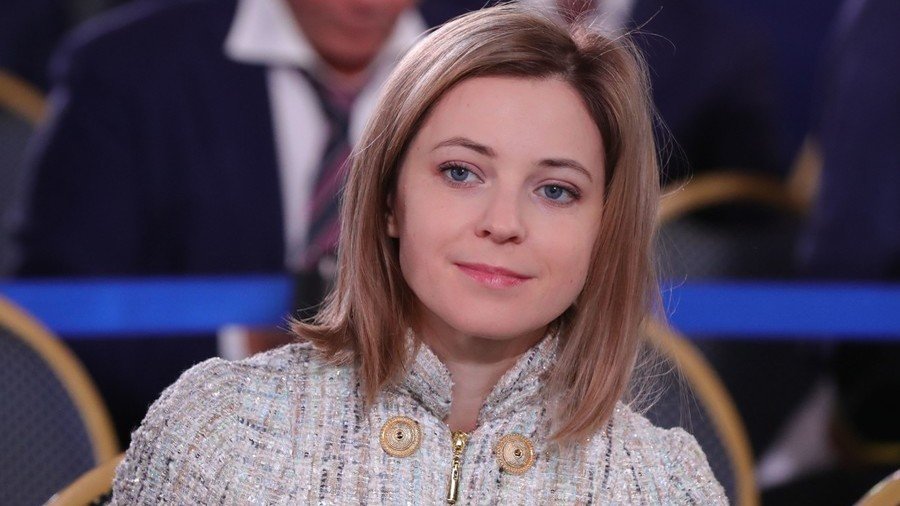 Ex-chief Crimean prosecutor and now-Russian MP Natalia Poklonskaya invited President Trump to visit Crimea to see how true his alleged statement – that Crimea is Russian – is.
Poklonskaya made the invitation soon after Buzzfeed quoted two unnamed diplomatic sources as saying that at a recent summit, US President Donald Trump told G7 leaders that Crimea is Russian because everyone who lives there speaks Russian.
On Friday, Interfax reported that the press secretary of the US Embassy in Moscow commented on the news by saying that the official position of the US is that Crimea is part of Ukraine and that the US sanctions imposed on Russia over its reunification with the Crimean Republic would remain in place until Russia returns control of the peninsula to Ukraine.
However, as of Friday afternoon Moscow time, the White House press service has not confirmed or denied the news about Trump's statement at the G7 summit. Poklonskaya described the lack of confirmation as "cowardice."
"So it turns out that the US politicians have gone pretty far from their president, Donald Trump, and the generally accepted principles of law and justice. Today, they are afraid to comment on their president's statement about Crimea – in particular, his words that Crimea is a part of Russia. But this is an obvious thing and pretending to be deaf and mute is a coward's reaction," she wrote on Facebook.
"We are inviting US President Donald Trump to Crimea where he can personally testify that his words were correct. By making the trip… President Trump would show the whole world that he is an independent and trustworthy politician, the leader of America who is not unacquainted with words like 'democracy,' 'justice,' or 'courage,'" Poklonskaya stated.
Natalia Poklonskaya was appointed the head of the Crimean Prosecutor's Office in 2014 at the same time the agency was formed after the region's accession into the Russian Federation. A video from her first news conference in office went viral on the internet – largely due to her stunning good looks – and gained millions of views.
In later interviews, she said that the Ukrainian authorities threatened her with imprisonment and even death for accepting the post, but she refused to back down. In 2014, Russian security services said they had foiled two plots to kill Poklonskaya: one with a bomb in her office and another with a mail bomb.
In September 2016, Poklonskaya was elected MP of the lower house of the Russian parliament, the State Duma, on the ticket of the majority party – United Russia.
If you like this story, share it with a friend!
You can share this story on social media: