Russian court fines Radio Liberty over violation of Foreign Agents Law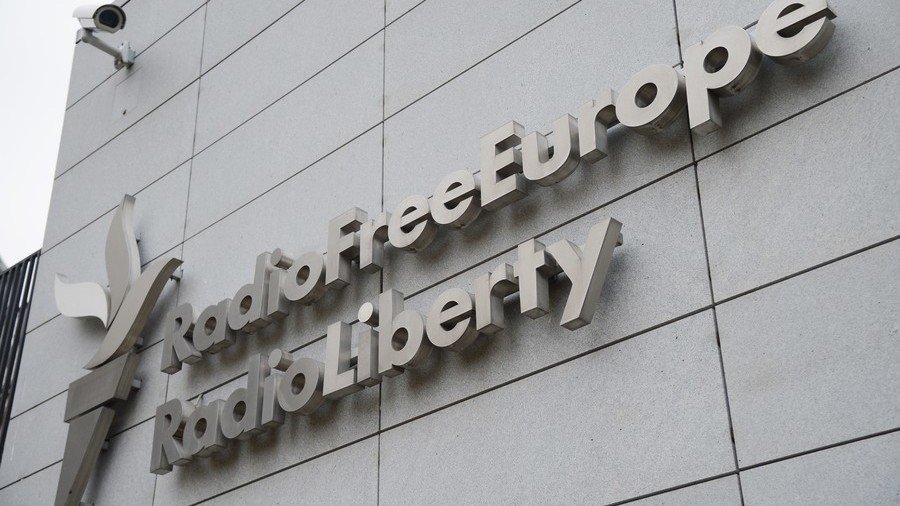 A magistrate in Moscow has imposed a $1600 fine on US-funded media outlet, Radio Liberty, over violation of the law on 'foreign agents' in mass media, in particular over the failure to present a report about its activities.
"The magistrate of the Tverskoy District Court has found the Radio Free Europe/Radio Liberty guilty of a civil offence and ordered it to pay a fine in the amount of 100,000 roubles (about $1,612)," the court's press secretary, Anastasiya Dzyurko, told RIA Novosti.
The press secretary also said that the civil case against Radio Liberty was started after the Justice Ministry complained about not receiving the regular report of the radio's activities, as required by the law. She also added that the Russian Civil Code allowed the maximum fine of 300,000 (about $4,840) rubles for such behavior.
In late November 2017, President Vladimir Putin signed into the bill on foreign agents in mass media that obliges any foreign-funded organization engaged in putting out printed, audio, audio-visual, or any other content prepared for an unlimited group of people to register as a foreign agent, mark its materials as ones produced by an agent of a foreign state, undertake an annual obligatory audit and present reports about its work to the authorities once every six months.
The bill was drafted as a reply to a US Department of Justice order to RT America to register as a foreign agent. US authorities threatened to freeze RT America's assets and arrest its chief if it did not comply. On November 10, RT America (officially registered as T & R Productions LLC) filed as a foreign agent with the department of justice.
By the end of 2017 the Justice Ministry put nine media companies on its list of foreign agents. These include Voice of America, Radio Free Europe / Radio Liberty, the Nastoyashee Vremya (Present Time) television, Azatliq Radiosi (the Tatar language branch of Radio Liberty) and several affiliated web-sites.
Earlier this week, Russian mass media reported that the country's lawmakers had prepared new amendments ordering reporters who receive money from foreign sources and promote the agenda of media outlets registered as 'foreign agents' to receive this status as private persons. The sponsors of the new bill said in comments that it also was a reciprocal measure developed as a reply to the infringement of Russian reporters' rights in other countries.
Like this story? Share it with a friend!
You can share this story on social media: