Flamboyant nationalist leader calls for ban on 'tobacco-smoking monuments'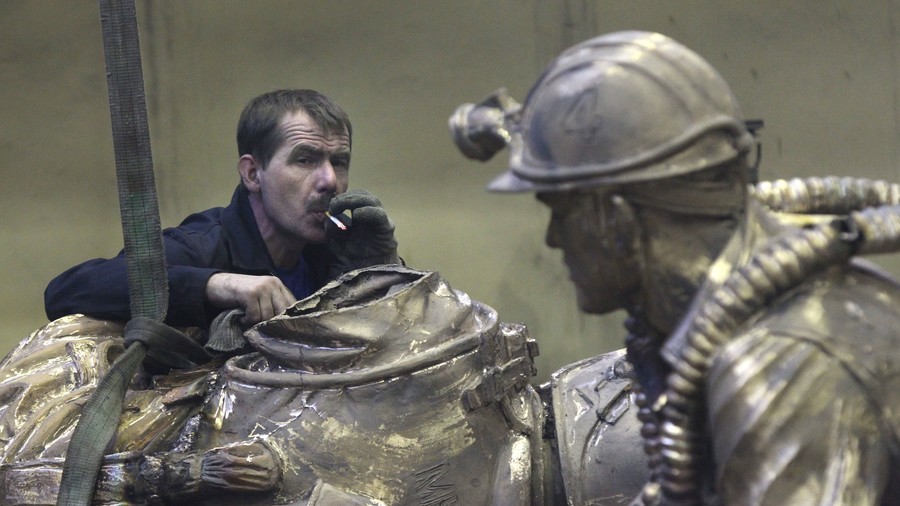 The head of Russia's Liberal Democratic Party has called for rather radical measures to fight tobacco addiction that include a complete ban on public demonstrations of smoking, including statues and monuments.
Vladimir Zhirinovsky issued this comment after mass media in East Russia's Altai Region reported that the bronze monument to poet Robert Rozhdestvenskiy had been installed without a cigarette in hand, despite the fact that the initial draft of the statue had one.
"They have introduced some corrections to the Robert Rozhdestvensky's monument in the Altai Region. They removed a cigarette from his hand, regardless of the fact that the poet never parted with one when he was alive. This was a right thing to do," Vladimir Zhirinovsky wrote in a post in his messenger-blog on the Telegram platform.
"How much longer will we promote smoking using celebrities' image? It could be true that Rozhdestveskiy smoked a lot, but is it the very detail that we want immortalized in bronze?" he wrote.
He went on to suggest a legislative ban on any mentioning of smoking in films and on television or in any other ways. The 72-year old founder and leader of the populist-nationalist Liberal Democratic Party of Russia is known for his extravagant legislative proposals as well as general attention-seeking behavior.
In one of the more recent stunts, in April this year, he said that the law should allow Russian authorities to introduce "information quarantine" in times of crises or disasters. "Five or six topics should be completely banned for distribution, discussion or appraisal. These are the ethnic issues, religion, war and peace, terrorism, illegal drugs and promotion of suicide," he said.
Zhirinovsky's other ideas included: exile to the countryside as punishment for illegal street racing, state-enforced birth control in predominantly Muslim regions, selling liquor only in certain localities for one hour of one day of the week, dubbed an "hour for alcoholics" and many others.
The LDPR leader also aggressively promotes a healthy lifestyle in his party. In late 2013, he announced that all of his party comrades had given up alcohol and tobacco and would soon abandon meat and become vegetarians. In early 2014, Zhirinovsky announced he would prefer the party members not to have sex more than three to four times a year.
If you like this story, share it with a friend!
You can share this story on social media: