Russian government approves raising of retirement age starting 2019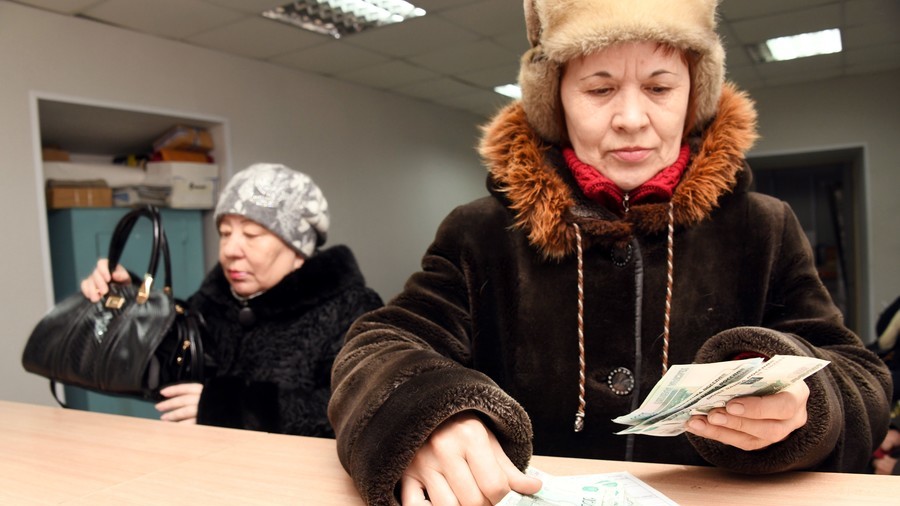 Russian PM Dmitry Medvedev has announced a plan to raise retirement age by eight years for women by 2034 and by five years for men by 2028, adding that this was an unavoidable measure due to the increasing numbers of pensioners.
The bill, which was on Thursday approved for drafting in the parliament by the government, provides for a step-by step increase of the retirement age starting from 2019. Eventually, the retirement age for men is set to be increased from current 60 to 65 years by 2028 and the retirement age for women will be raised from 55 to 63 years by 2034.
The bill provides for compensation to citizens who have long work records (45 and 40 years for men and women respectively) – they can retire two years earlier than the rest. The government also decided to keep the existing rules of early retirement for various dangerous professions and groups of citizens, such as disabled persons or women with five or more children.
Russian Prime Minister Dmitry Medvedev personally presented the bill to government members on Thursday, saying that the measure was extremely necessary as the proportion of working people against the retired was gradually falling and the balance of the national pension system was under threat. Without raising the retirement age the state cannot honor its social obligations, Medvedev said, adding that the measure would help to fulfill President Vladimir Putin's order to raise the state pensions and living standards in general.
Medvedev also argued that the current rules of retirement were adopted as far back as in 1930s and since then the average life expectancy increased by over 30 years and all conditions of work and life have significantly changed. Russian mass media reported, citing various unnamed sources, that the bill will be submitted to parliament this week.
Putin touched upon the issue in last week's televised Q&A session and urged extreme caution when dealing with pensions. "As far as the retirement age is concerned, you know my position: I have always treated this issue with the greatest degree of caution and I still do. I want to emphasize once again: the key task of the whole pension system is to significantly increase the well-being and incomes of pensioners," Putin said.
If you like this story, share it with a friend!
You can share this story on social media: