MMA veteran Jeff Monson reveals plans for political career in Russia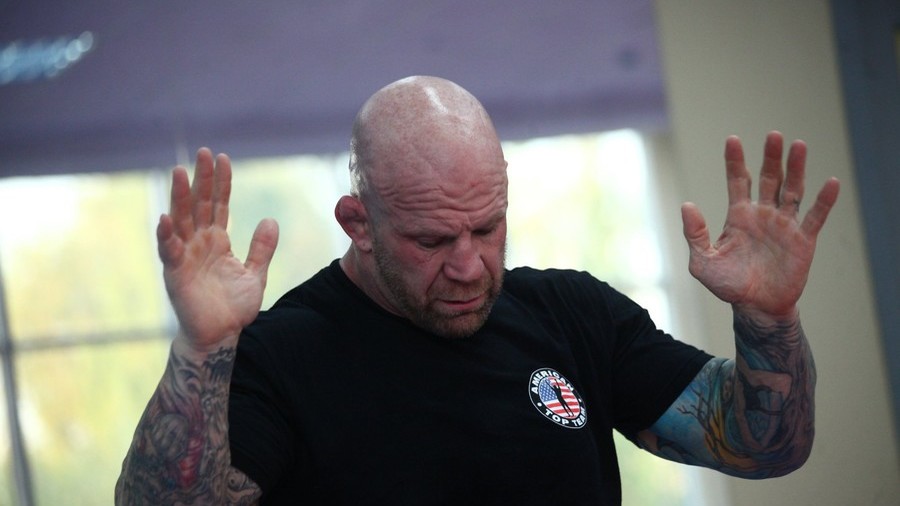 Distinguished MMA fighter, and new Russian citizen, Jeff Monson has revealed that he intends to join a municipal legislature, with future ambitions in the federal parliament.
"I want to become a member of parliament in Krasnogorsk," Monson announced on Echo of Moscow talk radio.
Krasnogorsk is a relatively large and rapidly developing town in suburban Moscow. The ex-athlete then said that in the future, he wants to become a deputy of the Lower House of Russian Parliament, the State Duma, "in order to help as many people as possible."
In late May, Monson was granted Russian citizenship by Vladimir Putin under a law that allows the president to grant citizenship to foreigners in recognition of their achievements or services to the country.
Monson is well known for his leftist views and fondness for the history and legacy of the Soviet Union, but he also has repeatedly spoken in support of modern Russia's political course. In a 2015 interview with RT, Monson stated that he has "a Russian soul" and is "a lifelong ardent communist."
Soon after the former fighter was granted Russian citizenship, the head of leftist opposition party Fair Russia, Sergey Mironov, invited Monson to join it. "You can consider this an invitation. We can make good use of socialists with strong fists, the good must definitely have good fists," Mironov said in an interview with Russia-24 television.
In April 2016, Monson said he wanted to join the Communist Party of the Russian Federation (KPRF) – Russia's largest opposition party and the official heir to the Soviet Union's ruling power, the CPSU.
Previously, Monson was awarded the title of honorary citizen of the self-proclaimed Republic of Abkhazia and a passport of the self-proclaimed Lugansk People's Republic.
Like this story? Share it with a friend!
You can share this story on social media: