Budget amendments give Russia additional $1.57 billion for new weapons development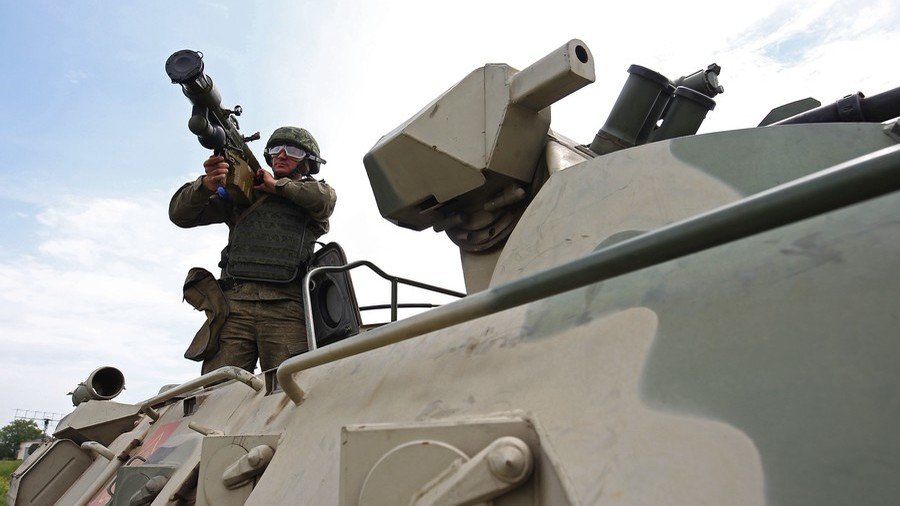 Amendments to the 2018 federal budget passed by the State Duma in the first reading on Thursday increase the financing of new weapons development by about $1.57 billion, a senior Russian MP has revealed.
"We see is as positive news that the closed part of the budget allocates additional 97.4 billion rubles ($1.57 billion) for weapons development and additional 47 billion rubles for support of the car industry and agricultural machinery building. I hope that my colleagues would support these proposals," the head of the State Duma commission for legislative backing of the military-industrial sector, MP Vladimir Gutenev, told RIA Novosti on Thursday.
Gutenev also said that the amendments would give necessary adjustments to the 2018 budget that currently has a surplus of about 0.5 percent of the GDP – almost 482 billion rubles.
In late April, Bloomberg quoted an unnamed source "familiar with the situation in the Kremlin" as saying that the Russian cabinet planned serious cuts in military spending and a hike in the funding of health care, education, and infrastructure, presumably to secure a "decisive breakthrough" in raising the living standards of Russians, which was promised by President Vladimir Putin in his annual address to the nation in March. The sources noted that the largest increases should be expected after 2020.
In response to Bloomberg's report, Putin's press secretary, Dmitry Peskov, said the figures in the Kremlin's financial plans differed from those mentioned by the agency's sources, but did not specify in what way.
In his annual address to the nation in early March, President Putin announced that Russia had developed a number of advanced weapons systems, including nuclear-powered cruise missiles, which make all US capabilities aimed at undermining Russia's nuclear deterrent obsolete. He also said that Washington should stop trying to undermine Russia's security and start talking to Moscow as an equal partner.
"To those who for the last 15 years have been trying to fan an arms race, achieve unilateral advantage against Russia, impose sanctions, which are illegal from the standpoint of international law and are aimed at holding back the development of our country, including in the military area, I have this to say: All the things you were trying to prevent through your policies have already happened. You have failed to hold Russia back," the president said.
Like this story? Share it with a friend!
You can share this story on social media: