Russia dismisses OSCE criticism of latest presidential election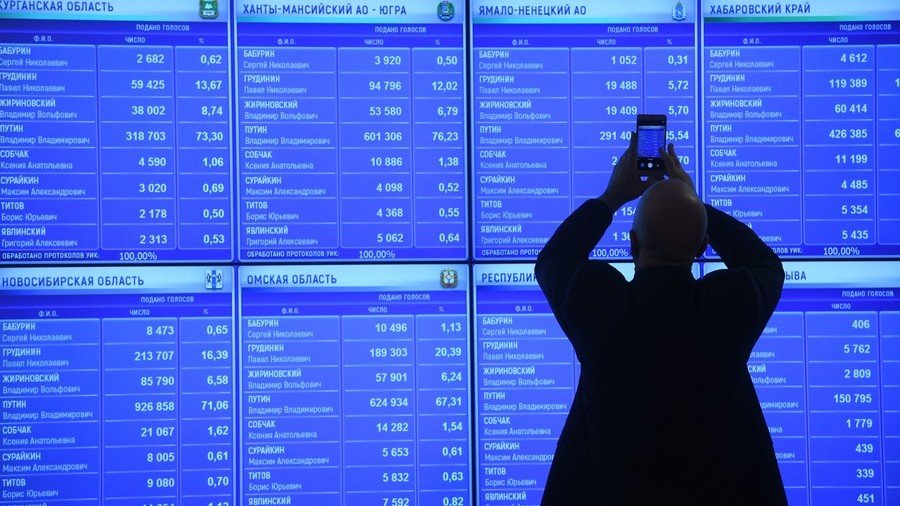 A member of the Russian Central Election Commission has dismissed the final report of the OSCE Office for Democratic Institutions and Human Rights (ODIHR) on the 2018 presidential election as unbalanced and largely biased.
"Our general position is that the document is unbalanced and in a large part it is biased," former Russian envoy to the EU Vasily Likhachev was quoted as saying on Thursday by TASS. The official noted that the methods used by the ODIHR do not take into account all details that exist in reality, and fail to provide deep and objective analysis.
In particular, Likhachev said that the Central Election Commission was constantly fighting against the abuse of administrative resources mentioned in the ODIHR report, and the claim that the procedures for dealing with complaints lacked transparency should have been mentioned along with the fact that the number of complaints was much lower than in previous elections. "All rulings made by court bodies were available for analysis and further actions of defense, like appeals," he said.
Likhachev also told reporters that the ODIHR completely ignored the major work done by the Central Election Commission and Russian lawmakers in order to conduct absentee voting without special paper certificates.
"It is simply scary how the conclusions made by OSCE ODIHR differ from the conclusions that originate in other international missions," he said.
On Wednesday, the OSCE ODIHR released its final report based on the group's monitoring of the March 18 presidential election. The authors claim that voting was held in excessively controlled environments, but acknowledged that the Central Election Commission ran the polls openly and effectively.
Incumbent President Vladimir Putin won the election by a landslide, with 76.6 percent of the vote. Voter turnout was 67.5 percent.
Soon after voting ended, the head of the Central Election Commission, Ella Pamfilova, told reporters that the number of violations was cut in half compared to previous elections. Pamfilova said this was achieved largely because about 80 percent of the polling stations were equipped with CCTV systems that broadcasted the voting and ballot count on the internet.
Like this story? Share it with a friend!
You can share this story on social media: