Russian Defense Minister invites CIS allies to take part in Syria settlement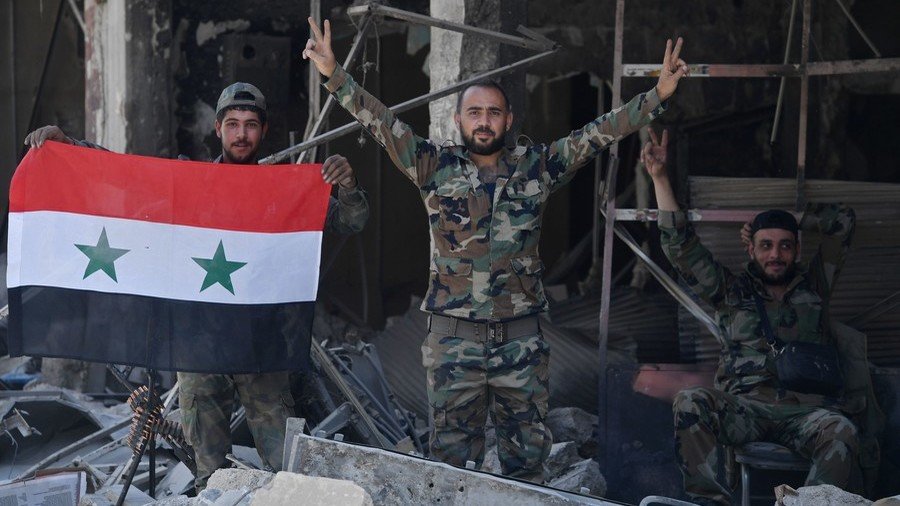 Russian Defense Minister Sergey Shoigu has told his colleagues from the Commonwealth of Independent States (CIS) bloc that their nations are welcome to participate in restoring peaceful life in Syria.
Speaking at the recent session of the Council of Heads of Defense Ministries of the Commonwealth, Shoigu stated that the main part of Syrian territory had been liberated from terrorists and the remaining terrorist formations are currently negotiating their surrender to pro-government forces. "The terrorists' plans to create a pseudo-caliphate have been thwarted and all conditions have been set to return life in this country into the normal flow, but for this we need a collective effort," the Russian minister stated.
"Dear colleagues, I address you with a proposal to participate in Syria's return to peaceful life and we count on your support," he said.
The Russian official also specified that participation was possible in the form of mine clearance, military patrols in de-escalation zones, humanitarian aid and the restoration of Syrian infrastructure.
A poll conducted by the Russian state-run VTSIOM in mid-April showed that public support for Russia's military operation in Syria had increased from 34 to 39 percent in around two months, and the proportion of those who think Russia should withdraw from Syria had fallen from 11 to 9 percent over the same period.
Also, 66 percent of respondents said that, in their opinion, Russia should continue to support President Bashar Assad – even in the case of a direct attack by the United States.
A separate poll conducted by VTSIOM last October showed that 73 percent of Russians believed that their country should continue helping Syria after the armed conflict has ended. An even larger share of respondents – 75 percent – said they would like to see Russia continue sending humanitarian aid to Syria.
Think your friends would be interested? Share this story!
You can share this story on social media: