Russia calls for EU nations not to become accomplices in Ukrainian war crimes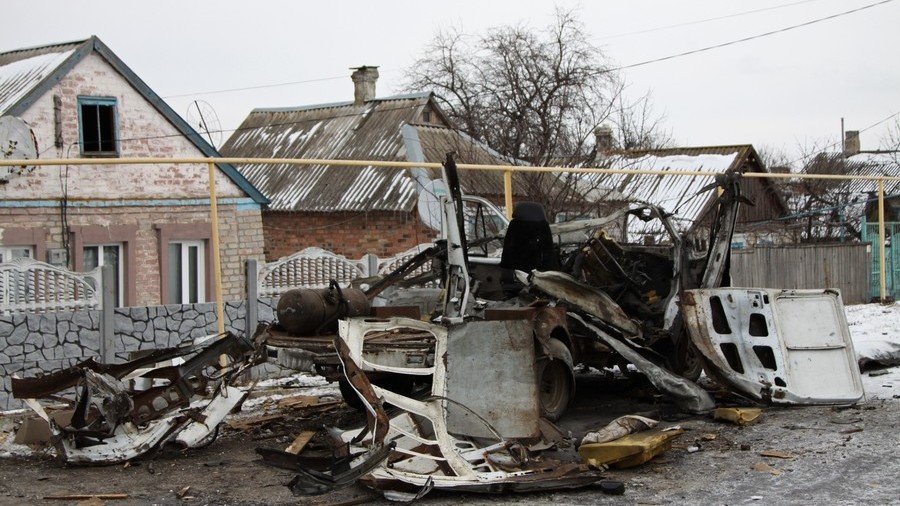 Russia's envoy to the OSCE has called on European nations to stop supporting Ukraine's "nationalist, inhumane and criminal" operations against the Donbass republics, listing examples of ceasefire violations by pro-Kiev forces.
"We call upon all member states of the OSCE [Organization for Security and Cooperation in Europe] not to become accomplices in the Kiev regime's war crimes, not to provoke a disastrous military conflict in the center of Europe," Russia's permanent representative to the organization, Aleksandr Lukashevich, said at the meeting of the OSCE Permanent Council in Vienna, Austria.
The Russian diplomat added that the so called "counter-terrorist operation" against the self-proclaimed republics of Lugansk and Donetsk was a nationalist stunt with inhuman objectives and criminal means to reach them. Lukashevich also said that the change of the operation's format, planned by the Ukrainian authorities, would not lead to peace.
"This prognosis is being confirmed by increasingly belligerent rhetoric, additional supplies of imported weapons to the Ukrainian military forces, the arrival of Western military instructors to Donbass," he said. "We are also warning Kiev against the attempts to repeat the military escapades of 2014 and 2015," Lukashevich said.
The envoy told the council that the OSCE's own monitors had confirmed the reports about pro-Kiev forces violating the ceasefire and other points of the so called Minsk Accords – the plan for peaceful settlement made with participation of Russia, Ukraine, Germany and France. He mentioned the capturing of new territories and construction of new defensive installations and new minefields created by Ukrainian servicemen in several districts of Donbass.
Such a strategy by pro-Kiev forces would lead to new civilian casualties, Lukashevich noted. According to monitors, five civilians were killed and 24 more were wounded as a result of Ukrainian artillery raids last April.
In a separate development, the Russian agency for fighting serious crime, the Investigative Committee, has started two new criminal cases against Ukrainian servicemen who ordered and executed recent artillery raids on civilian installations in the Donetsk Republic. The cases have been initiated on the use of banned means and methods of warfare – a crime that can carry up to 20 years in prison under Russian laws.
The Investigative Committee's spokesperson Svetlana Petrenko told reporters on Friday that her colleagues were investigating the incident in which an artillery shell from a Ukrainian cannon hit a residential building, killing two people; as well as another incident in which a car was destroyed and one civilian was killed by artillery fire.
"As it has already happened before, the main motive behind these crimes was the political and ideological hatred of Ukrainian military and national guard, caused by the refusal of Donbass people to recognize the current Kiev regime as legitimate and by their desire to found their own territorial-administrative units," the official said.
You can share this story on social media: