Russian governor re-introduces Lenin Prize for notable achievements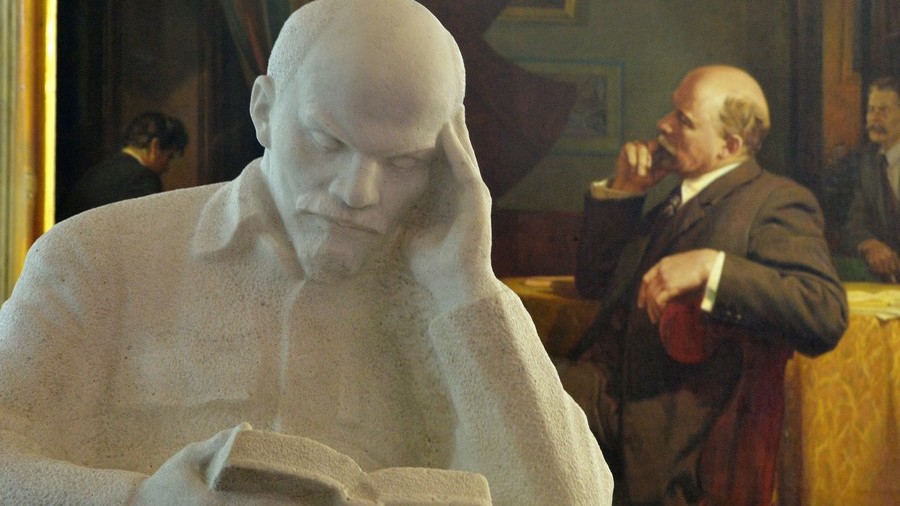 The governor of Russia's Ulyanovsk Region – the birthplace of Vladimir Lenin – signed a decree to re-establish the Lenin Prize for achievements in the humanities, literature, and art.
Governor Sergey Morozov announced the news on Facebook on Sunday. "We intend to maintain and use all the best things that have happened in our history. This is why today I announce the revival of the Lenin Prize and sign the decree on the foundation of the gubernatorial award named after Vladimir Lenin."
The leader of the Russian Bolshevik Revolution, Vladimir Ulyanov, better known as Lenin, was born on April 22, 1870 in the city of Simbirsk. In 1924, the Soviet government ordered Simbirsk to be renamed Ulyanovsk in honor of the Bolshevik leader.
Morozov wrote that the prize will be awarded in 2020 on Lenin's 150th birthday, and then will be awarded every five years, either to an individual or a group of people.
Russian daily Kommersant cited unnamed sources in the regional administration as saying it would amount to one million rubles (about $16,400). The sources also said that the award will be given for "extraordinary input in the humanities or social sciences or for creative achievements in literature or the arts realized on the territory of the Ulyanovsk Region."
Sergey Morozov is a former police officer and attorney who has headed Ulyanovsk Region since 2004. Contrary to expectations, the governor is not a member of the Russian Communist Party and is currently in conflict with its local branch. In early March, the communists released a statement demanding he be sacked and placed on trial over alleged graft.