Russian internet watchdog launches procedure to block access to Telegram messenger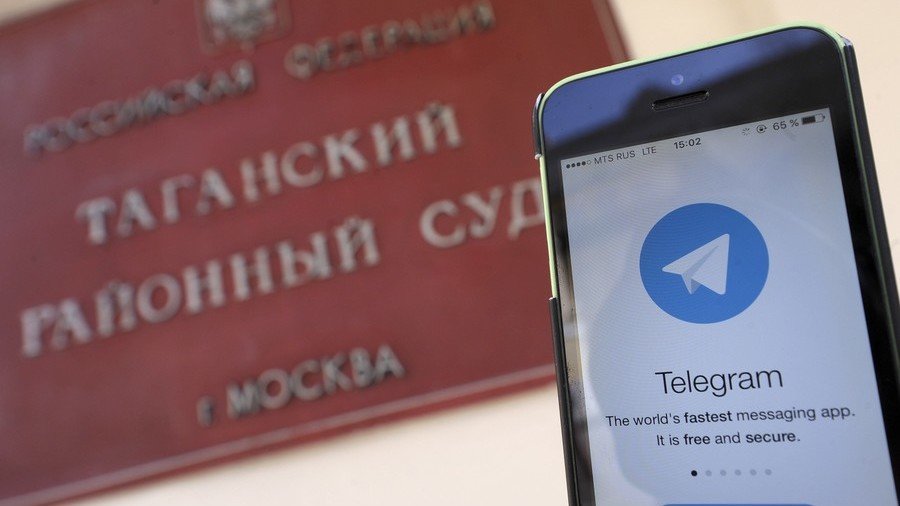 The Russian telecommunications watchdog has issued an order to internet providers restricting access to web resources used by Telegram messenger, which lost a court battle with the authorities over encryption.
"The information on web resources used by the Telegram company was sent to internet service providers on Monday in order to restrict access to them," read a message posted on the Roskomnadzor website.
The agency revealed that the procedure had been launched after its lawyers received documents confirming the ruling by Tagansky District Court in Moscow last Friday, which ordered a block on Telegram in Russian territory.
The decision followed repeated refusal by the company to hand over encryption keys for its messages to Russia's Federal Security Service (FSB). The ban extends to the Telegram messenger, the Telegram app for smartphones, and Telegram's web client.
Russian web service providers now have 24 hours to fulfill the order. Head of Roskomnadzor Aleksandr Zharov said in comments to Interfax that he expected the block to be implemented within a few hours. He also said that the agency would soon address the App Store and Google Play with official demands to make the downloading of Telegram's applications impossible in Russia.
Pavel Chikov, the lawyer who represented Telegram's interests during the court dispute with the authorities, wrote on Twitter on Monday morning that the Telegram.org website had become unavailable.
Last Friday, Tagansky District Court ordered access to internet messenger Telegram to be blocked after the company's managers repeatedly refused to hand over encryption keys to its clients' correspondence to Russia's Federal Security Service, as required under Russian data protection law.
Telegram representatives insist that handing over of the encryption keys is technically impossible. After the court verdict was announced, they said the planned to file an appeal.
Roskomnadzor claimed that Telegram had not been entirely honest in its statements, as some unnamed experts said that it is still possible to give the security services some keys allowing secret messages to be decoded. The agency's lawyers also told reporters that access to Telegram in Russia would be restored after the company fulfills the order to hand over the encryption keys.
You can share this story on social media: