Russia may make users personally responsible for spreading fake news on internet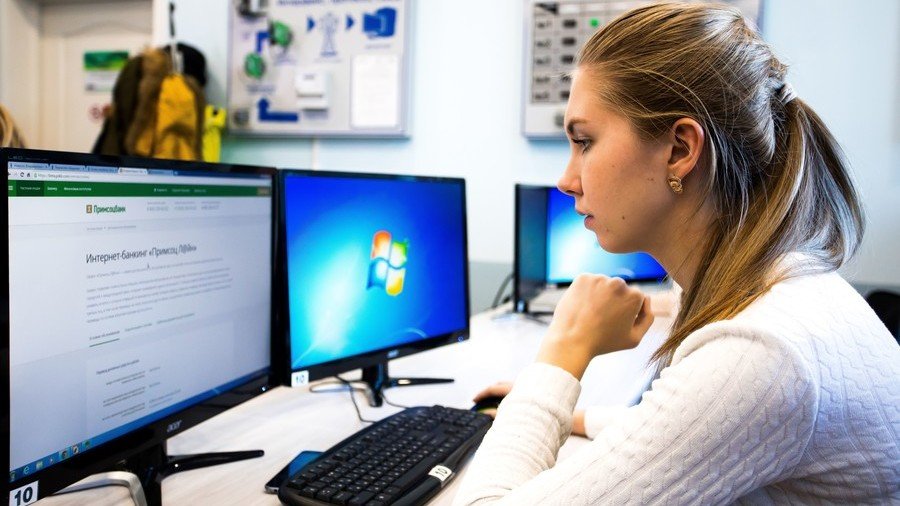 Russian MPs have prepared a bill that could allow state agencies to block messengers and social networks that refuse to delete fake news. The legislation would also make users personally responsible for spreading such material.
The draft bill, prepared by lawmakers from the United Russia party and published on the government's website for discussion, imposes obligations on social networks and communications sites that attract over 100,000 users a day. These would be required to delete or otherwise prevent public access to data that "openly propagates war, incites ethnic, racial or religious strife or any other information that is forbidden for distribution by the law."
The order to delete or block false information can come from a court or from a state agency with appropriate authority, such as the state internet watchdog Roskomnadzor, the Prosecutor General's Office or the Federal Tax Service.
The previous edition of the bill merely provided for fines where organizations refused to delete such information. The draft legislation also orders all foreign owners of "public networks" to register branches or representation offices of their companies in Russia, install special user counters, provided by Roskomnadzor, and identify all users by requiring registration using mobile phone numbers.
One of the key sponsors of the bill, MP Sergey Boyarsky, told fellow lawmakers that the stricter measures targeting fake news were included into the document after the recent tragedy in the Siberian city of Kemerovo and the reaction to it online – in particular, there were rumors that the number of victims was many times higher than the official figure.
Boyarsky also said that "representatives of the internet industry" had proposed to amend the bill with paragraphs that would describe personal responsibility of particular users who initiate or support the spreading of fake news and other false information. He added that the committee planned to discuss the proposal and include it in the bill.
Head of the Liberal Democratic Party of Russia Vladimir Zhirinovsky, known for provocative and flamboyant proposals, said that the new bill should allow authorities to introduce "information quarantine" in times of crises or disasters. "Five or six topics should be completely banned for distribution, discussion or appraisal. These are the ethnic issues, religion, war and peace, terrorism, illegal drugs and promotion of suicide." However, Zhirinovsky's proposal has not been included in the document so far.
If passed into law, the new amendments would come into force as of July 1, 2018.
You can share this story on social media: