Russian senator prepares bill to equate Stalinism with Nazism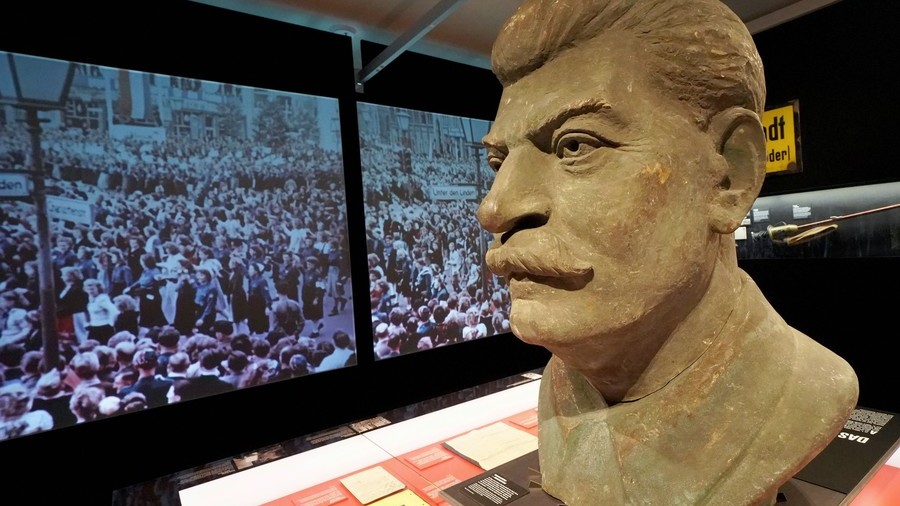 Senator Lyudmila Narusova wants to criminalize the denial of Stalin's repressions and purges. The move comes after her daughter, presidential candidate Ksenia Sobchak, faced several pro-Stalin opponents during campaign debates.
Narusova intends to prepare a bill which would equate the justification of Stalinism to the justification of Nazism. "After all the public proclamations of [Russian presidential candidate Maksim] Suraikin, I consider this necessary and, in the near future, I will come up with such an initiative," the senator told RBC.
She described Maksim Suraikin and the leader of the Russian All-People's Union Sergey Baburin – who relied heavily on Stalin's image in his campaign – as "open Stalinists" because of their calls to bring back the Soviet Union.
"They described how they imagine all this," Narusova said. "The Baltic nations, the Caucasus, Kazakhstan, they expect them all to rush headlong back into the Soviet Union, which will bring us another war."
She also emphasized that attempts to justify Stalin's repressions could hurt the feelings of numerous relatives of the victims and thus should be prevented. At the same time, the senator noted that Stalinism hardly gets any support among the Russian public, with the candidates who relied on it becoming outsiders in the presidential race and "shedding tears" over this fact.
This is not the first attempt to criminalize the justification of crimes committed by the Stalin regime. In 2015 a similar bill was proposed by Senator Konstantin Dobrynin who said that any works containing justification of Stalinist crimes should be legally classed as extremist materials.
At the same time Dobrynin says his bill should apply only to crimes already listed as such in official documents and not to those which attempt to disprove theories which accuse Stalin of genocide or crimes against humanity. Such arguments must remain under the protection of constitutional norms guaranteeing freedom of speech and expression.
You can share this story on social media: