'Think I'll sit until I'm 100 years old?' – Putin on seeking another election bid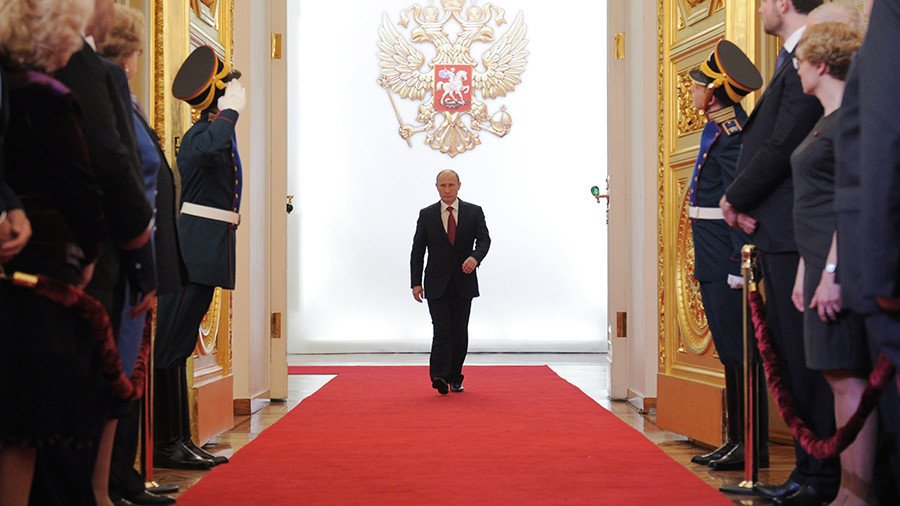 Vladimir Putin has laughed off suggestions that he will seek re-election one more time following his landslide victory, according to preliminary results.
"Let's count. What, do you think I will sit until I'm 100 years old?" he responded to a reporter's question after preliminary results showed he won more than three-quarters of the vote. Putin turns 72 in 2024. He would not be eligible to run again in the next presidential election that year. The Russian Constitution limits presidents to two "consecutive" terms, although there is no limit to the number of times one person can be re-elected.
"I am not planning any constitutional reforms for now," Putin insisted. Asked whether he intended to run again in 2030, he added: "Listen, it seems to me that what you're saying is a little bit funny."
Putin has already served two stints as president from 2000 to 2008, and again from 2012 to 2018. The length of the presidential term of office was extended to six years in 2008.
Now leading the count, Putin also told reporters he hopes all political forces in Russia would put the greater good of economic development before their own partisan interests.
Like this story? Share it with a friend!
You can share this story on social media: