US and EU failed to impose 'pet president' on Russia, says Duma speaker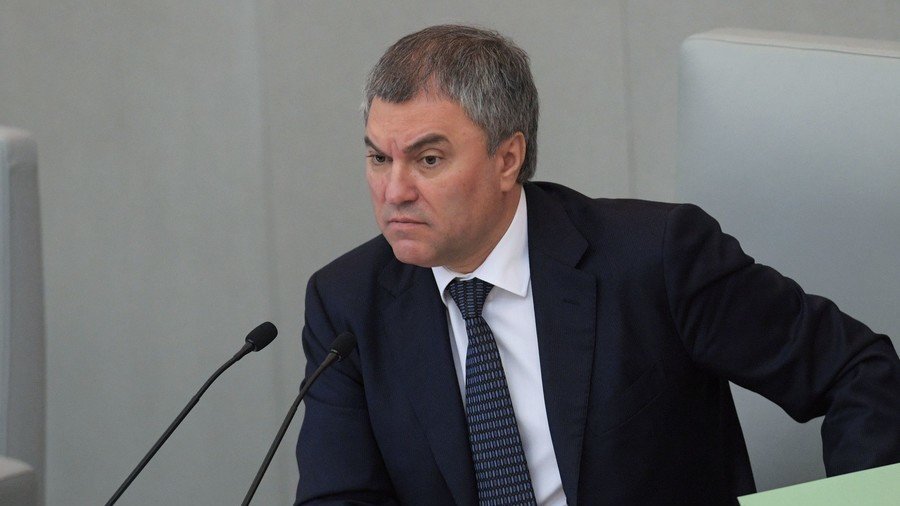 The speaker of the Russian lower house has said the West's sanctions policy has been a response to Moscow's increased competitiveness, and had crashed Western plans to put a "tame and obedient" president in the Kremlin.
"It is completely obvious that Russia is a very inconvenient competitor for them in many spheres, and they try to remove it from the field, often using unfair moves," Vyacheslav Volodin said on Wednesday, according to TASS.
The Duma speaker suggested that the authorities in the United States and European countries had wanted to impose their own president in Russia – "a tame and obedient one, like they have in Ukraine" – but all such plans had failed.
"They used all possible types of pressure on Russia, including sanctions and unfriendly decisions concerning import tariffs on certain goods and unfounded accusations voiced by leading politicians," Volodin said.
However, all these policies have failed, he stated. "They understand it in the West, but they don't want to accept it as a fact," he added.
Volodin's comments came soon after the EU announced the extension of travel restrictions and asset freezes against Russian citizens and companies over their alleged complicity in the 2014 crisis in Ukraine. The new date for the end of the sanctions is September 15.
Earlier this week, 140 Democratic members of the US House of Representatives asked President Donald Trump to impose new sanctions on Russia over its alleged "attacks on American democracy."
You can share this story on social media: