'Not critical': Russian MP expects EU sanctions to boost economy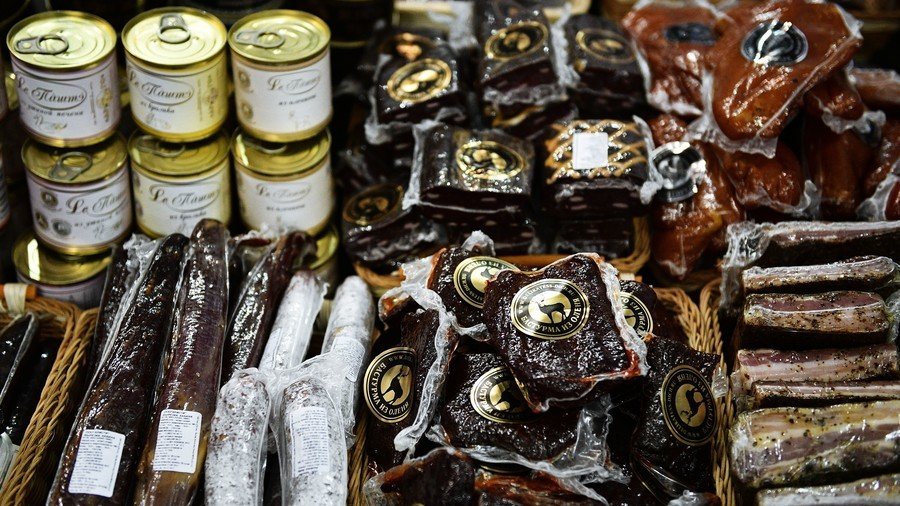 The latest extension of economic sanctions by the European Union will not harm Russia's economy and may even benefit some of its branches, according to an MP representing the opposition party, Fair Russia.
"This was a well-expected move, because the European Union is not an independent subject in international politics, it remains under the rigid control of the USA," Deputy Head of Fair Russia's caucus in the State Duma Mikhail Yemelyanov told Regnum news site. "As long as the USA maintains its anti-Russian hysteria, the EU would not dare to lift the sanctions," he added.
His comments came soon after the EU's main political body, the European Council, announced that it was extending travel restrictions and asset freezes against Russian citizens and companies over their alleged complicity in the 2014 crisis in Ukraine. The new date for the end of the sanctions is September 15.
The lawmaker also noted that Russian countersanctions would remain in force for the same duration as the EU sanctions that had caused them. "And these countersanctions are helping the economy of the Russian Federation, first of all the agricultural sector, to achieve the desired development rates. This is a very positive thing for our economy," Yemelyanov said.
He also described as "non-critical" the only feasible negative effect from the restrictions – the limited access to credit from EU banks and other financial organizations. "If we look at how the economy is financed, the key rate of Russia's central bank is much more important than the sanctions imposed by the EU," he noted.
"I personally think that nothing terrible has happened and I also think that this was a positive event, because it will contribute to the development of our agriculture and import-replacement," the MP concluded.
Russian officials have repeatedly made statements in which they described the sanctions policy of the US, EU and their allies as extremely ineffective. For example, in June 2017, President Vladimir Putin told participants at the St. Petersburg Economic Forum that "The sanctions had helped Russia to switch on its brains, instead of just trading in oil and gas and pushed the nation towards structural changes in the economy."
You can share this story on social media: