St. Petersburg fraudsters busted for selling passports of non-existent nation to migrants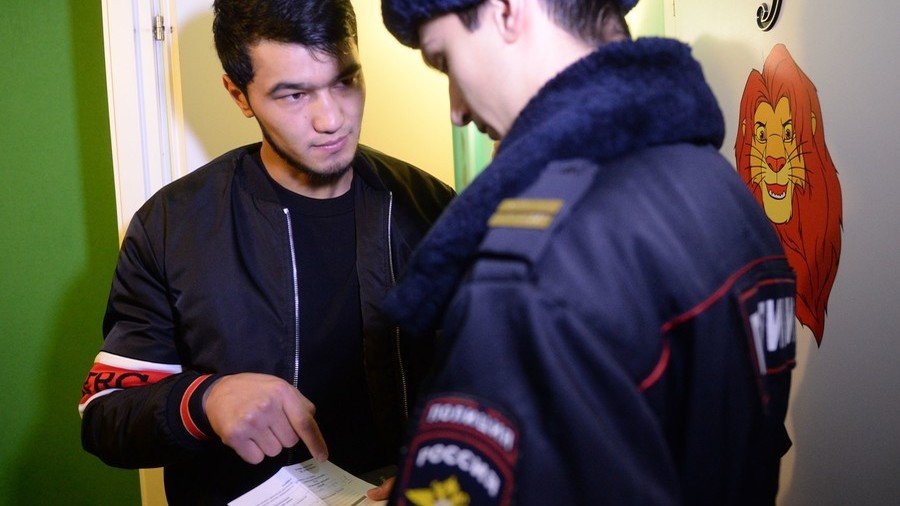 Police in St. Petersburg, Russia have uncovered a criminal group posing as a consular office of the non-existent 'Free Kingdom of ASPI.' They had been selling 'passports' to immigrants from Central Asia for some three years.
"Police officers have detained the 64-year-old leader of this group, who played the role of consul in this pseudo-office. As a result of investigative work they seized passports and driving licenses… and stamps as well as office equipment that was used in this criminal activity," Press Secretary of the Russian Interior Ministry Irina Volk told reporters on Wednesday.
Volk went on to say that the police had also discovered firearms and ammunition in the apartment, and that the detained suspect has been charged with embezzlement and placed under house arrest.
The Interfax news agency provided more details on the story. It reported that about three years ago a group of suspected fraudsters set up a fake consular office from a state called the Free Kingdom of ASPI. In January 2015 they began selling passports and driving licenses of this state with fake registrations in various cities of Belarus. Prices ranged from 15,000 rubles ($265) to 100,000. Their clients were migrant workers from Uzbekistan, Tajikistan, Pakistan and Afghanistan and also people without documents.
St. Petersburg newspaper Bumaga reported that the fake consulate even provided very real legal services to its clients. In 2017 they won a civil suit against the St. Petersburg traffic police and overturned a 7,000 ruble ($122) fine because inspectors could not prove in court that the driving license issued by the ASPI Kingdom was a fake.
You can share this story on social media: