'Call it Palmyra': Kadyrov says new missile should be named in honor of Russian heroism in Syria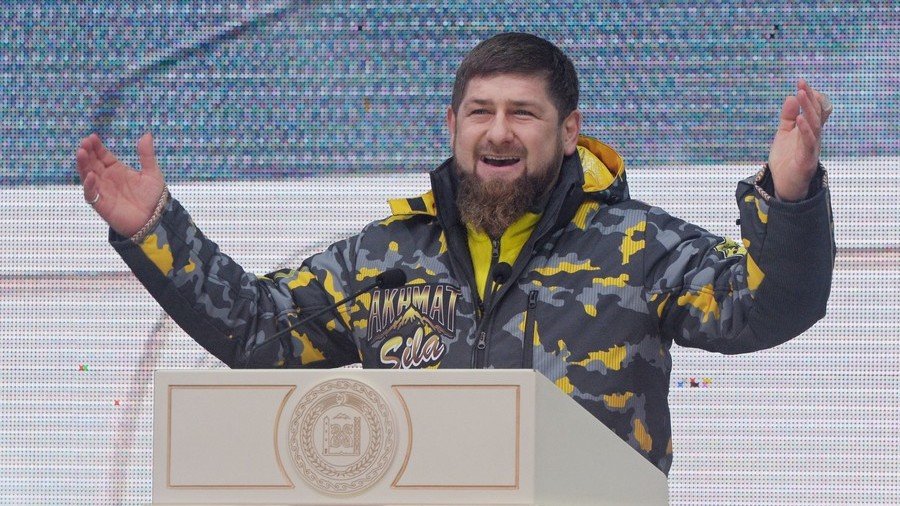 The head of the Chechen Republic has proposed to name the newest Russian cruise missile Palmyra, to honor Russian servicemen who fought international terrorism in Syria.
"The name of the city of Palmyra can be translated as 'miracle'. Russia's victory in Palmyra has become a turning point in the fight against Islamic State [IS, formerly ISIS]. Besides, our president is from St. Petersburg, the city that is often called the northern Palmyra. In my view, the name 'Palmyra' for this missile recalls the names of everyone who selflessly fought evil," Ramzan Kadyrov wrote in his Telegram blog.
He emphasized that the Russian servicemen who gave their lives in the counterterrorist operation in Syria were heroes who fought in order to maintain the miracle of peace.
Kadyrov's proposal came soon after President Vladimir Putin presented several cutting-edge Russian-made weapons in his annual address to the parliament and other dignitaries. The weapons – such as a nuclear-powered cruise missile, a high-power combat laser and an autonomous underwater drone capable of breaching strategic defenses – are so new that they have no official titles yet and Putin suggested that the Defense Ministry could launch a competition to name them.
The Defense Ministry quickly responded by launching a specialized poll on its website.
The idea was also quickly picked up by internet celebrities who used the opportunity to hone their humor skills by proposing various funny variants of weapons' names – from "Columbus" to "Brezhnev's Underwear."
On Friday afternoon, the Defense Ministry's press service reported that it had received over 63,000 proposals of names for new weapons in just 24 hours, both from Russia and foreign countries. New messages were flooding in at a rate of about 3,000 per hour, it added.
You can share this story on social media: