'Fake news': Foreign Ministry dismisses reports of cocaine smuggler among its ranks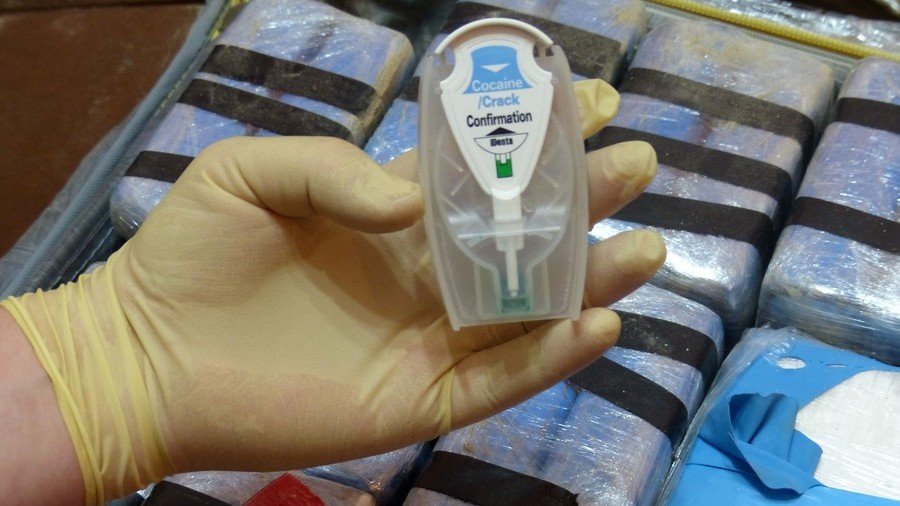 The suspected leader of a group of smugglers who were busted trying to send 400kg of cocaine to Russia from Argentina was neither a diplomat nor an employee of any embassy, the Russian Foreign Ministry has said.
"We have sifted through all archives, all of them. We talked to all HR managers, with heads of departments. We have dug out all papers. Kovalchuk has never worked for the Ministry of Foreign Affairs or for the embassy," Marina Zakharova said in an interview with Ekho Moskvy radio.
The comments came soon after several media outlets published reports claiming that Andrey Kovalchuk, the suspected organizer of cocaine-smuggling scheme, had allegedly worked for the Russian embassy in Buenos Aires.
On Friday, RIA Novosti quoted Andrey Kovalchuk's wife as saying that her husband had been detained in Germany on charges of drug trafficking, and that the German authorities were deciding whether to hand the man over to Russia. "They said that they would not extradite him without solid evidence, but would consider this issue," the woman said, adding that their family were now looking for a Russian-speaking lawyer specializing on extradition issues.
Earlier, Kovalchuk's lawyer told RIA Novosti that his client insisted that he himself was a victim of a major provocation. He said that the suspect had left some suitcases in the Russian embassy school, but insisted that these bags contained perfectly legal goods, like coffee and cognac, for which he had receipts and purchase details. The lawyer said that he had permission to do this from an embassy staff worker, Ali Abyanov, one of the three suspects detained in Moscow in connection with the case.
In further comments, the lawyer told Ruptly his client was a technical worker for the Russian embassy in Berlin, but had never been put on the official staff list. He added that Kovalchuk's coffee exports were a small business on the side, which is not forbidden. He also noted that the man lived in Germany under his own name and continued to use his passport, which undermined the theory that he was trying to hide from the law.
The criminal investigation is the result of a joint operation between the Russian and Argentinian special services, which was first revealed to the public in late February. According to reports, Russian embassy workers in Buenos Aires discovered 11 suitcases containing around 400kg of cocaine at a Russian school in the embassy's complex in December 2016. The Russian ambassador to Argentina personally alerted the Argentinian security services, and a special operation was launched, targeting the suspected smugglers. The drugs in the suitcases were then covertly swapped for flour, and GPS trackers were placed inside.
Eventually, the shipment arrived in Moscow and Russian police detained three people who received it. Two more people were arrested in Argentina, but the suspected ringleader remained at large – until now.
Agents involved in the operation previously told the media that the estimated value of the confiscated drugs was over €50 million ($62 million), and that it was thought to be of Colombian origin.
You can share this story on social media: