Russians consider their armed forces world class — poll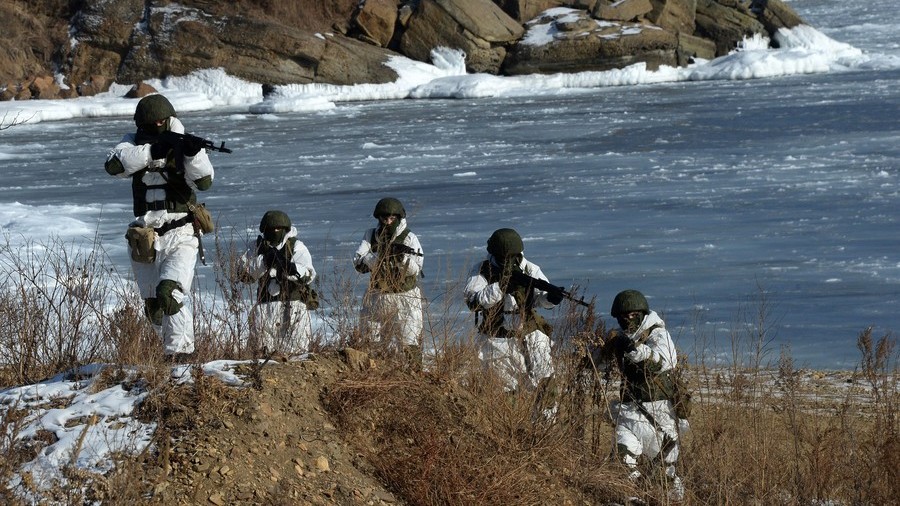 About a third of Russians currently consider their military to be the best in the world, with over half of respondents saying that it must hold one of the top places in the international rankings, a recent poll has shown.
The study was conducted by the Russian state-run public opinion research center VTSIOM in connection with the "Day of the Defender of the Fatherland" holiday, celebrated on February 23. According to the results, 31 percent of Russians are confident that their country's armed forces are the strongest in the world.
A total of 52 percent of respondents said that in their opinion the Russian military is among the best in the world.
In total, the index showing the level of approval that Russians have for their military became the highest in 30 years. It rose from 23 points in 1990 to 73 points in 2018 (on a scale where zero is the midpoint, with 100 points either side).
The share of Russians who said they would be happy if one of their close relatives chose to pursue a military career also hit a record high at 71 percent, up from 68 percent in 2017 and 52 percent in 2012.
VTSIOM director Konstantin Abramov commented on the results of the poll, saying that in his opinion the increase in the prestige of military professions in Russian society was caused by the "complicated geopolitical situation."
When asked about their opinion of how military service can affect the future life of an ordinary citizen, 73 percent of Russians said that it was a good opportunity for career growth, 6 percent said that the effect of military service on one's career was negative with 12 percent saying that they saw no correlation between these things.
A poll conducted in late 2017 by the independent Russian public opinion agency Levada showed that 67 percent of the citizens were proud of the current state of affairs in their country. Even more respondents – 72 percent – said that they considered Russia to be a great world power.