Russian parliament moves to ease current ban on display of Nazi symbols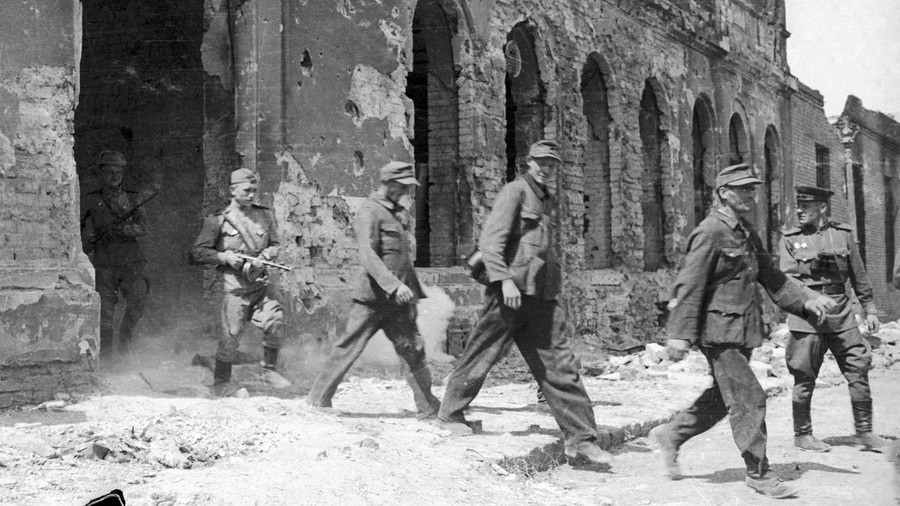 A senator from the opposition party, Fair Russia, has drafted a bill to decriminalize the use and public display of Nazi symbols for the purpose of research, education or art; as opposed to the promotion of extremist ideas.
In an explanatory note attached to the bill, Senator Anton Belyakov wrote that existing laws do not distinguish between actual propaganda involving the use of Nazi symbols, and their use in historical or educational materials. Any public display of Nazi symbols is therefore unlawful and subject to prosecution.
The senator noted that Russian courts have recently started convicting journalists and bloggers for publishing photos with Nazi symbols from the time of the Second World War. "This has become possible because of legal errors in the existing law," said Belyakov.
In order to correct this situation, he has proposed to exempt the public display of Nazi symbols where it has been done for the purposes of science, literature, art or education; provided that the display has no traits of propaganda.
Last year, Russian courts passed several verdicts recognizing the display of Nazi symbols as a civil offense, and imposing a variety of penalties, including custodial sentences. This caused protests from some of the convicts, who insisted that the symbols had merely featured in images relating to World War II. Defense lawyers have addressed the European Court of Human Rights with a request to comment on the Russian law.
One of the most recent incidents took place in late January, when a district court in the north Russian city of Arkhangelsk fined a blogger 1000 rubles ($17) for a 2016 internet post that featured photos of Soviet soldiers carrying the banners of defeated Nazi divisions, with swastikas and other symbols of the Third Reich, during the victory parade of 1945.
The case caused a heated reaction from mass media, bloggers and ordinary internet users. On Thursday, the Archangelsk city court vacated the sentence.