'Fly the flag': MP proposes plan for popular support of Russian Olympic athletes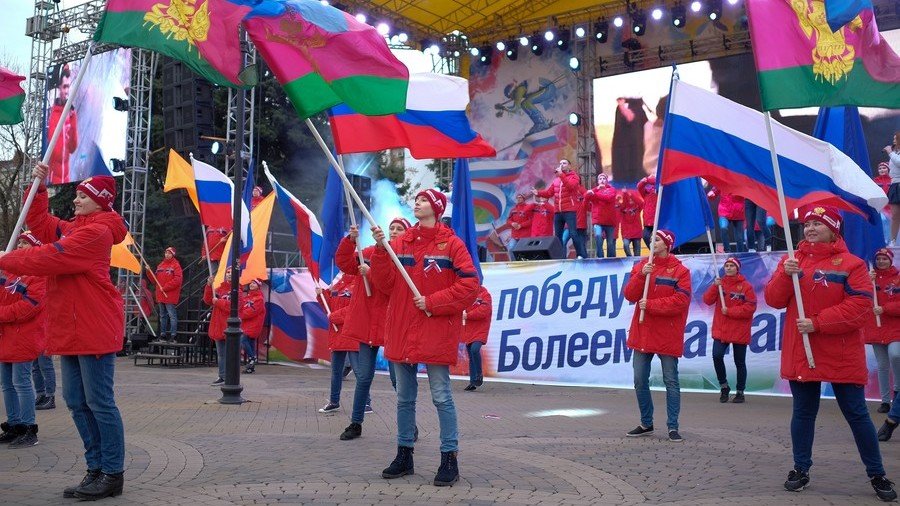 An MP known for his staunch pro-Christian position is proposing an official show of popular support for Russian Olympic athletes, flying national flags on all residential buildings in the country during the Winter Olympics.
"I propose that our National Olympic Committee issues an address to the people and asks them to fly the Russian tricolor on their homes for the period of the 2018 Winter Olympics as a sign of support and solidarity with our athletes," Vitaly Milonov (United Russia) said in a recent interview with RIA Novosti.
"They have banned our athletes from competing under our flag and forbid them to bear any signs of their nation on their clothing. But regardless of all that they still remain Russian athletes who are defending our country's honor. We must support them regardless of any resistance offered by our enemies, both open and hidden," Milonov told reporters.
"No one can forbid us to love our athletes and sympathize with them. They must know that people still support them at home and wait for their return. The flag is a symbol of our solidarity with them," he concluded.
The official letter with the proposal was sent to the Russian National Olympic Committee on Monday.
In early December, the International Olympic Committee (IOC) suspended the Russian Olympic Committee (ROC) from the 2018 PyeongChang Olympics after studying the results of two separate investigations of alleged Russian doping – one concerning individual athletes, the other institutional violations.
The committee still allowed "clean" Russian athletes to compete in the 2018 games, but under condition that they do so under a neutral flag and do not publicly display any signs or symbols associated with Russia. Competing as neutrals without a national team means that athletes will not take part in the opening ceremony, and their country's anthem will not be played if they win any medals.
On February 1 the Court of Arbitration for Sport (CAS) cleared 28 Russian athletes and coaches of doping charges and ordered to lift the lifetime ban on their participation in the games. However, the International Olympic Committee still refused to invite Russian athletes to the 2018 Winter Olympics.
In explanations over this step the IOC said it had considered "additional elements and/or evidence" that were unavailable to other instances, but refuse to reveal the full reasoning for the decision.
You can share this story on social media: