Putin signs law establishing register of officials sacked over corruption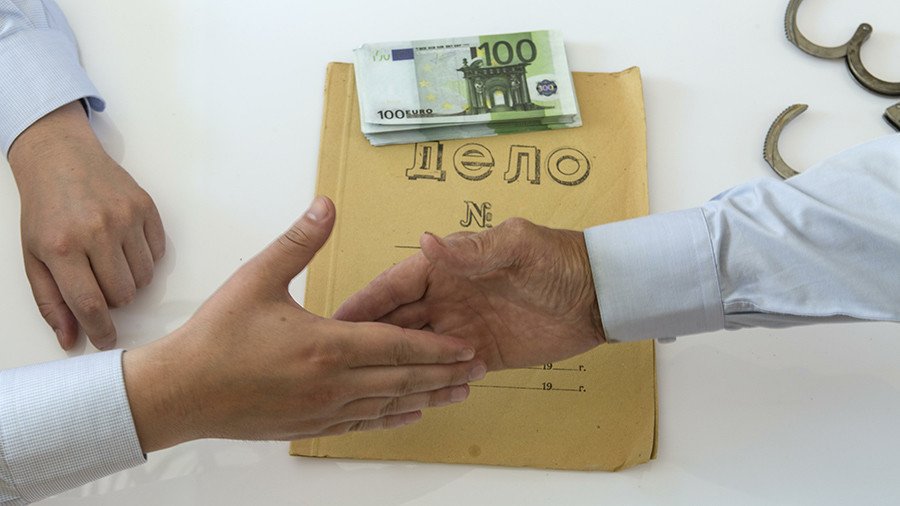 The Russian president has signed into law a bill requiring all officials fired from their posts over involvement in corruption to be placed in a nationwide internet register to prevent them from re-entering public service.
The law was published on the Russian internet portal for official documents on Friday and will come into force on January 1, 2018.
The bill on the unified register of corrupt ex-officials was prepared and drafted by the Russian Labor Ministry in early 2015, but it was not approved by parliament until June of this year. It orders Russian state agencies to create and maintain a nationwide list of officials convicted of crimes involving corruption or fired over "loss of trust" resulting from corruption scandals.
The new rules apply to civil servants at the federal and municipal levels, military personnel, law enforcement agents, state corporations, and other state organizations, such as the Central Bank.
According to the authors of the bill, the main purpose is to make it more difficult for such people to receive new jobs in state agencies or state-owned corporations. They noted that officials fired "because of loss of trust" might fail to disclose the real reason for their dismissal when seeking future employment.
Russian companies still use paper documents called 'labor books' with records on every citizen's employment history. Employees are expected to keep these books themselves, and there are not any simple ways to verify the authenticity of the records.
The nationwide register will allow government agencies and corporations to reject candidates who were involved in corruption should they attempt to re-enter public service. The information will be kept in the register for five years.
An explanatory note attached to the bill stated that between 2012 and 2015, about 1,200 people were dismissed from their jobs in Russia for violating corruption rules or restrictions. In early December, Russian Prosecutor General Yuri Chaika said in a newspaper interview that his agency estimated the overall economic cost of corruption at more than $2.5 billion in the past two years.
You can share this story on social media: