'Major blow to EU': Senior Russian senator compares Catalonia election results to Brexit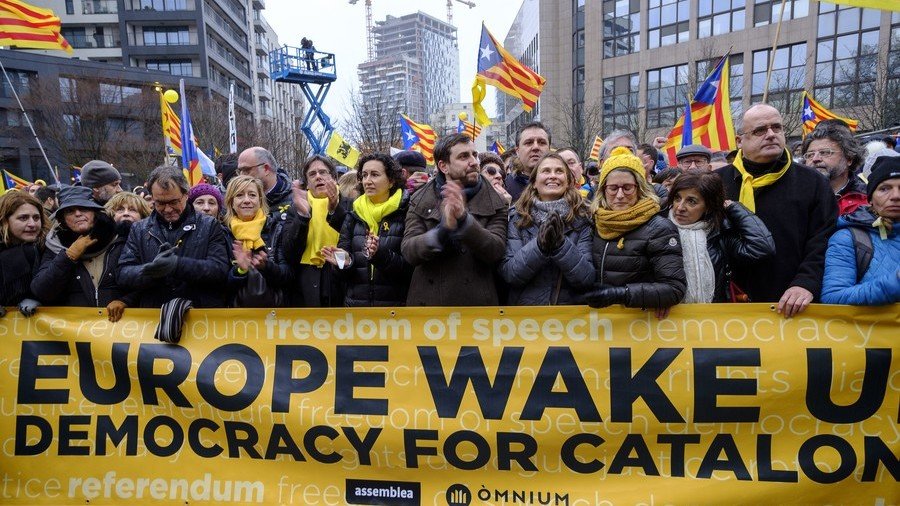 The chairman of the Russian upper house committee for foreign relations says the victory of pro-independence parties in the Catalan parliamentary election is a blow to the EU, comparable to Britain's exit from the bloc.
"The Catalonia vote is an obvious blow to the European Union and its painfulness is comparable to Brexit and the oppositionist statements from Poland," Konstantin Kosachev wrote on his Facebook page on Friday.
The senator said that Brussels is too focused on the "holy right of the Kosovo people for self-determination," while denying the very same right to the people of Crimea, and speaks too much about alleged violations of ethnic minority rights in Ukraine while ignoring the ethnic situation in Latvia.
"They got entangled in standards and values," he wrote.
Kosachev also stated that analysts who had forecasted a draw in the Catalan election were completely wrong. "There is no draw, this was a very convincing victory of the pro-independence forces. But the dead end remains, because no one knows what should be done next, including the winners (I am talking about realpolitik, not about slogans).
"The Spanish Constitution abhors separatism and now the Catalonian parliamentary majority will have to choose between democracy that prioritizes the will of the voters and the rule of law that is on the side of the country's territorial integrity," he said.
The senator added that the foundation of the current conflict lies in the economic, social, and humanitarian rights of the Catalan people. They have claimed these rights for a long time, but were never heard, the senator explained.
According to preliminary results, three pro-independence parties secured 70 places in the 135-seat parliament of Catalonia on Thursday. The pro-union Citizens Party is likely to get only 37 seats, and will hardly be able to form a majority coalition. Spanish PM Mariano Rajoy called the early parliamentary election in October, in the aftermath of the referendum and the declaration of independence by the Catalan government that was declared illegal and invalid by Madrid.
You can share this story on social media: