Senior senator warns of Western meddling in Russian presidential election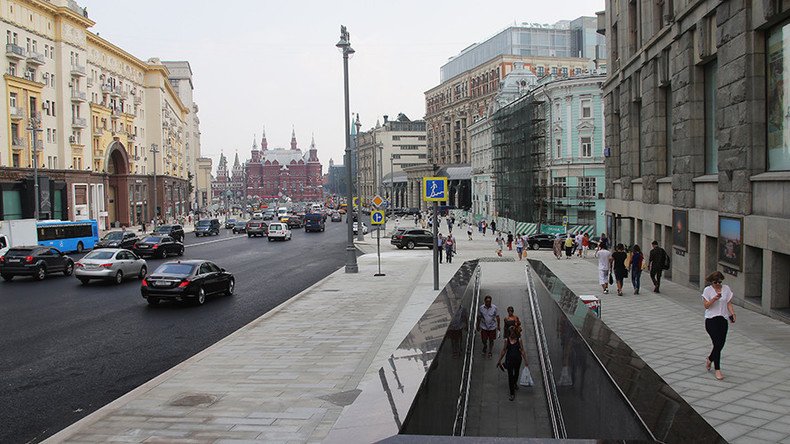 A senior Russian senator has said he expects the United States and its NATO allies to attempt to influence the 2018 presidential campaign in Russia, adding that Russian authorities will take preventative measures.
"There is no doubt that in the time that is left before the Russian presidential elections due next March, we will face very active and consistent attempts of the USA and its NATO allies to influence the course of this elections campaign," Konstantin Kosachev, head of the upper house Committee for International Relations, told reporters on Tuesday.
The senator also told reporters that the upper house would soon hold a special session dedicated to countering foreign nations' attempts to influence Russian internal politics.
One proposed measures involves setting up a special parliamentary commission to monitor any such attempts at meddling, and prepares legislative amendments that would render any interference useless.
Kosachev said the current international political environment means such a commission would be required for a long period.
Popular business daily Kommersant reports that parliamentary hearings dedicated to the prevention of potential foreign interference in the Russian domestic affairs have been scheduled for Wednesday this week.
The session will be chaired by the upper house speaker, Valentina Matviyenko, and will be attended by the heads of Russian security and law enforcement agencies, as well as the heads of key parliamentary committees.
Kommersant also quoted unnamed sources in parliament as saying that the idea to hold a dedicated session on preventing foreign interference in Russian politics was conceived after President Vladimir Putin's recent meetings with the leaders of Germany and France. At these talks, Putin said that Russia had not meddled with other nations' internal politics, but its own internal situation remains the target of active interference.
In mid-May this year, the State Duma raised the issue of the biased coverage of the recent Russian parliamentary elections by foreign media outlets.
MPs listened to a special report prepared by the lower house Committee for Information Policy, which mentioned, among others, the Russian-language branches of the Voice of America and Radio Liberty, as well as CNN.
The authors of the document noted that of all the reports made by the three media outlets before the elections, 43 were "openly negative," 55 were "relatively neutral," and only 2 percent described the elections positively.
"It's difficult to deny that during last year's parliamentary election campaign, these radio stations that are being financed from the United States were using journalism as a cover to spread one-sided propaganda and disinformation on the Russian electoral process," the head of the committee, MP Leonid Levin (Fair Russia), told parliament.
In late 2012, the Russia introduced the Foreign Agents Law which obliges all NGOs that receive funding from abroad and that are engaged in political activities to register as foreign agents or risk substantial fines. In November 2014, the law was expanded with a bill making it illegal for Russian political parties to receive sponsorship from NGOs with "foreign agent" status, or enter any business deals with them.
The new law has encountered criticism from the rights community, and in mid-2016 President Putin signed into law a set of amendments to it, defining the term "political activity of non-governmental organizations" and naming the spheres where no activity can be recognized as political. These are culture, science, sport, fine arts, healthcare, environmental protection, volunteering and charity.
You can share this story on social media: