Russian lawmakers blast Pentagon's latest statement on Syria as 'lies and lack of principles'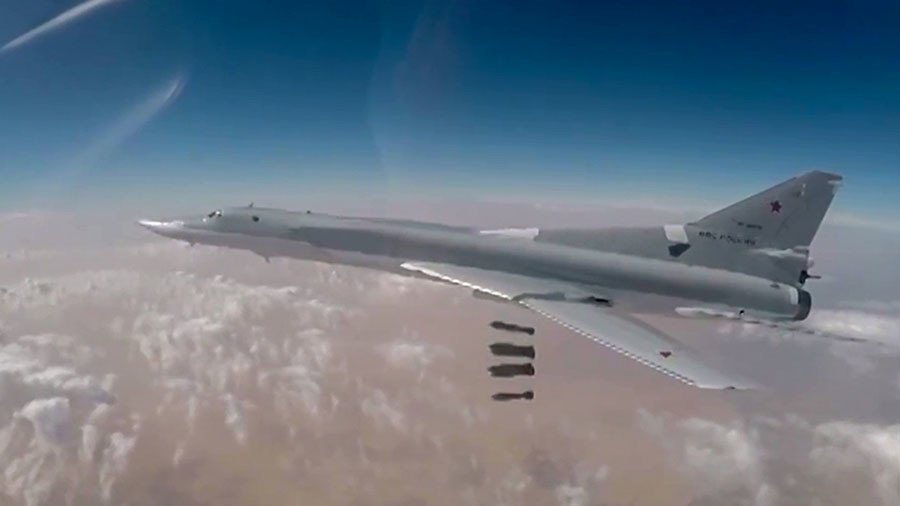 Senior Russian MPs have described an allegation by the Pentagon that Moscow and Damascus showed insufficient commitment to defeating IS terrorists as snobbery and lies, designed to cover up US failure to depose the lawful Syrian government.
"The statement is nothing new, the same typical snobbery. Even with total resistance from the US special services, those who know how much Russia and the Syrian military forces have done, how many lives were lost, simply cannot say that Russia has done nothing," Senator Frants Klintsevich, deputy head of the Upper House Committee for Defense and Security, told RBC in response to remarks by Pentagon spokesman Eric Pahon.
"Nothing is sacred to these people. Now leading news agencies around the world that are being managed by them will tell us that they are the greatest. And we will disprove this," Klintsevich added. "I think that, in the nearest future, the Americans will face a great disappointment. They have installed so many time bombs for themselves."
A member of the Lower House Committee for Defense, Pavel Dorokhin (Communist Party), described the Pentagon's statement as an attempt to retake the lost initiative in the Middle East. "Of course, the merit of freeing Syria belongs to Russia. We have seen it in the news every day as the land was liberated, piece by piece," he said.
"The American state used special mechanisms to depose the Syrian government and they used other gangs for it, apart from the Islamic State. When it became clear that the plan is going to end in fiasco, they attempted to regain the initiative, but they failed," Dorokhin told reporters.
The comments came soon after Pentagon spokesperson Eric Pahon said in an interview with Sputnik that the Syrian government and the Russian Federation had allegedly demonstrated insufficient seriousness or commitment to defeating the Islamic State (IS, formerly ISIS) terrorist group. "They have only conducted a fraction of counter-ISIS operations, and most of the territory liberated in Iraq and Syria has been liberated through the efforts of the global coalition and its partners," Pahon said, adding that the US-led coalition would continue to operate in Syria.
On Monday, President Vladimir Putin said that almost all of Syria's territory has been liberated from terrorists. "The situation in this country [Syria] is gradually changing. The Syrian armed forces, supported by the Russian military, have liberated from terrorists almost the whole territory of the country, including historic Christian regions," Putin told a major congress of Orthodox Christian bishops in Moscow.
On the same day, a representative of the Russian military group in Syria Major General Yevgeny Poplavskiy said that in the coming days, the whole territory of Syria east of the Euphrates River would be freed from terrorists.
You can share this story on social media: