Top Russian Freemason announces multi-party primaries ahead of 2018 election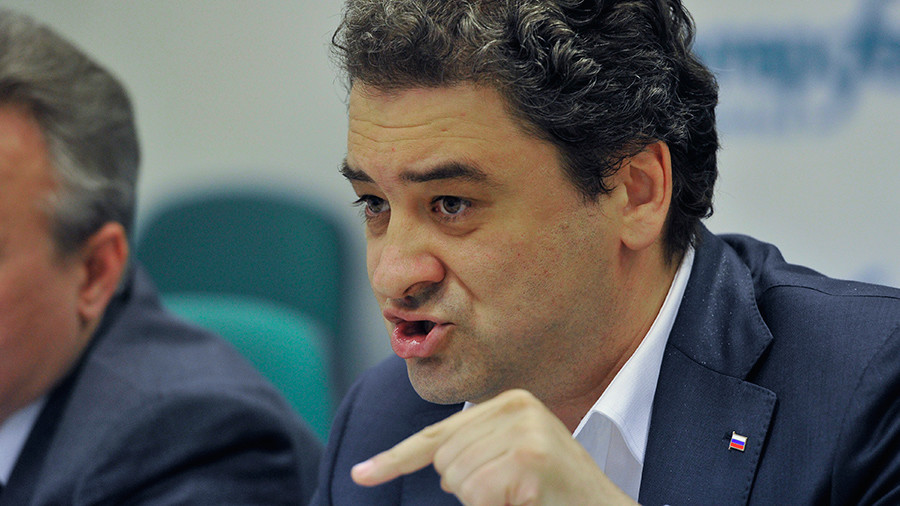 The head of the Grand Masonic Lodge of Russia, Andrey Bogdanov, has announced that a bloc of minor political parties called the Third Force will hold primaries and choose one or more candidates for the presidential election set for March 2018.
Bogdanov, who currently heads the Communist Party of Social Justice, said that the Third Force bloc, comprised of 16 small parties, intends to compete both with opposition politicians and pro-Kremlin candidates in the upcoming election. They plan to launch a series of debates and primaries in major cities and choose one or more candidates that all members of the bloc would then help to collect signatures for. The internal campaign will last until the end of December, he said.
Russian law states that a candidate in the presidential election who is not running on the ticket of a registered political party that holds seats in the federal or regional parliaments must gather at least 100,000 signatures in order to be registered.
Andrey Bogdanov is a high-degree Freemason who has headed the Grand Lodge of Russia since 2007. He is also a relatively successful politician. Bogdanov ran in the 2008 presidential election, receiving 1.3 percent of the votes, losing to Dmitry Medvedev with over 70 percent. He also ran for the Lower House of parliament in 2007 as a member of the Russian Democratic Party, which failed to receive enough votes to gain any seats in the State Duma.
In 2013, Bogdanov registered the People's Alliance party, sparking a public conflict with anti-corruption activist Aleksey Navalny, who wanted the name for his own movement. Bogdanov told the press that he did not intend to act against Navalny – on the contrary, he intended to help him by offering the cooperation of an organization already registered. Navalny did not accept, eventually choosing another name for his movement.
Bogdanov also had a conflict with Russian billionaire Mikhail Prokhorov, who assumed a leading position in Bogdanov's Right Cause party before the 2011 parliamentary election. During their first convention, party veterans, led by Bogdanov, ousted Prokhorov for attracting controversial figures to the party and his alleged authoritarian style. Prokhorov left, but demanded the party return the money already spent on promoting it. The Right Cause complied, and failed to win a single seat in the election.