Russian education minister pledges support for students' initiatives targeting HIV threat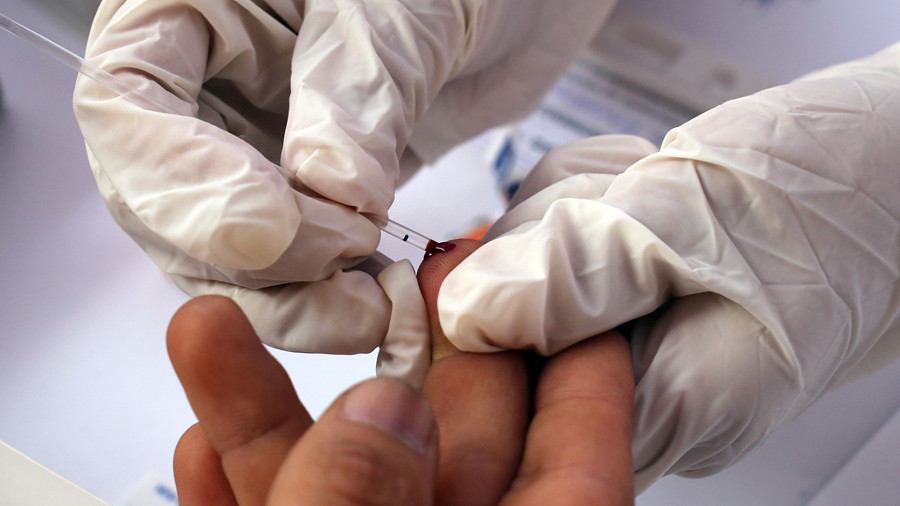 The Russian education minister promised to help students who are organizing events to counter the spread of HIV and AIDS in Russia during a meeting in Moscow.
"I think student self-governance groups have the right and the duty to talk about this," said Olga Vasilieva, according to RIA Novosti. "We all have opportunities for this. If you want, we can invite doctors to meet you and give you information and any other help that they can. They could tell you about all the treatment options that are available today. All you have to do is ask," she told students.
The comments come in the wake of a report by business daily Kommersant earlier this month, which revealed a scandal that had allegedly taken place over annual online lessons dedicated to the problem of AIDS. The newspaper quoted the Head of the NGO, Center of Modern Education Technologies, Sergey Bulanov, as saying that Education Ministry officials had told him to abstain from mentioning condoms during the lessons.
The Education Ministry has denied Bulanov's accusations, and said that asking teachers to give "planned answers" is a normal practice, which is required to assess the effectiveness of lessons.
The online lesson on HIV prevention in Russian schools is scheduled to take place on December 1.
Last June, a group of Russian lawmakers said they were readying a bill that would make the medical treatment of HIV-infected children obligatory. This followed reports that a mother in Siberia had denied the existence of the disease, and refused to let doctors help her daughter, eventually causing the child's death from AIDS. The mother is now on trial for charges of manslaughter.
In 2015, the Russian Health Ministry released a report warning about the threat of a major HIV epidemic that could occur as early as 2020 if the authorities refuse to take urgent and resolute measures against it. In mid-May this year, Health Minister Veronika Skvortsova said at a public forum that the number of newly-registered cases of HIV in Russia was under 87,000 in 2016 – 15 percent down from 100,000 in 2015. The overall number of HIV-positive people is currently around 860,000, according to the Health Ministry.