The C-word? 'Condom' reportedly too graphic for Russian Education Ministry to be used in HIV lesson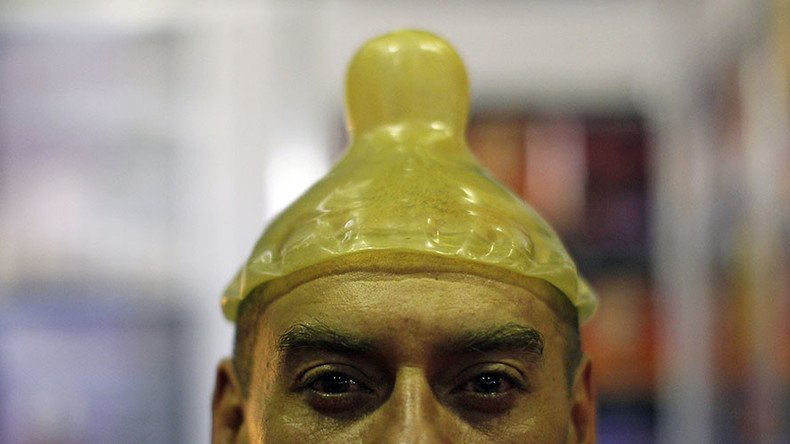 Preparations for a nationwide online lesson on HIV have been halted because of… condoms! The Russian Education Ministry says the word is inappropriate for kids and wants to avoid using it, Russian media reported, citing a contractor.
An online lesson on HIV prevention is scheduled to take place in schools across Russia on World AIDS Day, December 1. The event was launched in 2015 by Russia's Ministry of Education and Science, but this year, discussion of the lesson came to a premature end according to one of the contractors in charge of preparations to the nationwide class, as cited by Kommersant newspaper.
The organizers wanted to change the format of the lesson to make it more playful and refused to follow official requirements such as preparing participants' answers in advance.
Interestingly, prudish officials want to avoid "delicate topics," including the use of the word "condom," a particular bone of contention, deeming it "unacceptable" language when educating minors, according to Sergey Bulanov, the head of the Center of Modern Education Technologies which organizes the event.
"We were advised to talk about morality and move away from delicate topics," Bulanov revealed. He added that the ministry has a "surprising position based on substitution of HIV prevention with moral values."
However, work on the lesson will proceed, as the contractors will receive guidance from other government bodies – mostly from the Health Ministry and Rospotrebnadzor (the Federal Service for the Oversight of Consumer Protection and Welfare).
The Russian Education Ministry insists the lesson plan will be agreed with the Health Ministry "in a mandatory manner" before it can take place. In a statement on its Telegram channel, it has rejected claims it wanted morals to take precedence over disease prevention, and said that asking teachers to give "planned answers" is a normal practice needed to assess the lesson's effectiveness.
Last year, the number of registered HIV cases surpassed 1 million in Russia. In 2015, after the Russian Health Ministry published a report cautioning that the HIV epidemic in the country was likely to spiral out of control by 2020, the government called for the development of a plan to combat HIV and AIDS.
You can share this story on social media: