Senior Crimean lawmaker backs canceling Soviet decree which gave region to Ukraine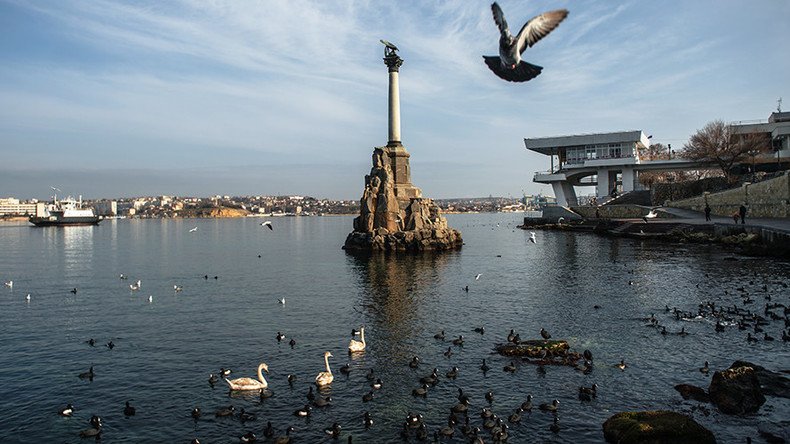 The deputy speaker of the Crimean parliament has backed the idea of repealing the 1954 decree that made the peninsula part of the Ukrainian Soviet Socialist Republic, but noted that this would be unlikely to end "political games" over the issue.
"This idea has the right to live and probably we should implement it, simply for moral satisfaction, but Western nations would not see such a step on our part as a reason to stop their political games and rhetoric around Crimea," Remzi Ilyasov told RIA Novosti.
The lawmaker noted, however, that in his view the fact that Crimea is now a part of the Russian Federation did not need to be proven to anybody. "This is a reality that cannot be discussed," he said, adding that he saw the most important current objective as overcoming economic sanctions imposed on Crimean companies and officials by Western nations.
Ilyasov's statement followed a statement by State Duma MP Konstantin Zatulin, who said earlier this week that Russia should repeal the 1954 decree of the Supreme Soviet of the USSR, under which Crimea was made part of the Ukrainian Soviet Socialist Republic. Soviet officials backed the move based on the territorial proximity and economic ties between the Crimean Region and the Ukrainian Soviet Socialist Republic.
The Crimean Republic reunited with the Russian Federation in spring 2014 after over 96 percent of its residents, the majority of whom are ethnic Russians, approved the move in a snap referendum. The decision was prompted by the ouster of the democratically-elected president of Ukraine in a violent coup in Kiev and the installation of a nationalist-backed government that almost immediately declared war on the pro-Russian regions in the country's southeast, which refused to recognize the newly-imposed regime.
Public opinion polls conducted in Crimea have consistently shown that about 90 percent of the republic's residents have positive feelings about the reunification with Russia and would vote for it again if given such a chance.
You can share this story on social media: