Putin critic Khodorkovsky speaks out against boycott of presidential polls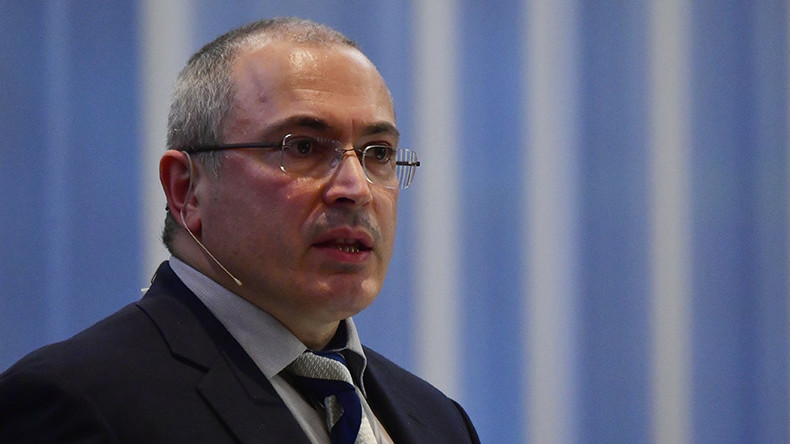 Mikhail Khodorkovsky, once Russia's richest man before being convicted of fraud and now a relentless critic of President Vladimir Putin, has urged opposition forces inside Russia to stop promoting a boycott of the 2018 presidential elections.
Khodorkovsky published a major address on the upcoming presidential polls on his Facebook page, in which he called on his supporters to vote for any "acceptable candidate" apart from the "predetermined winner."
Read more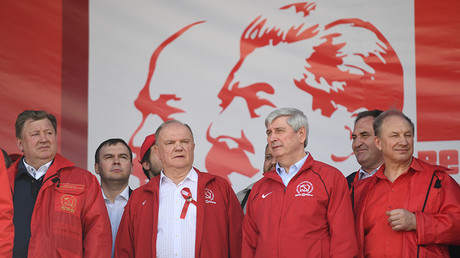 He also wrote that the opposition in Russia should pursue three objectives: the registration of all willing candidates who can feasibly win votes, the promotion of principal issues important for Russia's future, and participation in "expression of protest."
"Anyone who speaks for stronger parliament, federalization and really independent courts, works for the common good and can count on my support in promoting these ideas," he wrote.
However, the former oil tycoon emphasized that by "expression of protest" he did not mean voting "against Putin," but rather supporting some "acceptable candidate" or, as a last resort, spoiling the ballot card and rendering the vote invalid.
"What is important is the fact that you refuse to vote for the predetermined winner, not the fact of you giving up your civil rights," Khodorkovsky wrote. He added that any vote was a step towards a stronger civil society, while a refusal to exercise voting rights was "an expression of indifference towards the fate of the nation."
Khodorkovsky currently runs the Open Russia NGO – a network structure specializing in help and financial support to politicians of all levels. It was initially founded in 2001, but ceased operations after Khodorkovsky was convicted of large-scale tax evasion. It was relaunched in December 2013 when Khodorkovsky received a presidential pardon, after which he was released from prison and left Russia. Because of Open Russia's political agenda and foreign sources of sponsorship, the Russian Justice Ministry lists the group as a foreign agent.
Read more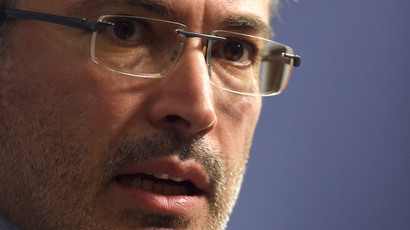 Khodorkovsky's comments came shortly after another prominent Russian opposition figure, anti-corruption blogger-turned-activist Aleksey Navalny, called upon his supporters to boycott the elections if he is not officially registered as a candidate. Navalny is serving a five-year suspended sentence for fraud which will not expire before the 2018 election, with the law forbidding people with unserved convictions to run for the presidency. The activist insists, however, that he ban extends only to those with custodial sentences and therefore does not cover him.
So far, relatively few major political figures have announced their intention to run for the Russian presidency in next year's elections. They include Liberal-Democratic Party leader Vladimir Zhirinovsky and Yabloko Party founder Grigory Yavlinsky. Parliamentary majority party United Russia and Russia's largest opposition party – the Communists – have not yet announced their decisions concerning the elections, and neither has Putin.
Kseniya Sobchak, a Russian journalist and TV celebrity, recently announced that she planned to run for president. She said, however, that her purpose would not be to win, but rather to replace the 'none of the above' line on ballots, which she personally favors.