Russian elections boss proposes stepping up public monitoring of polls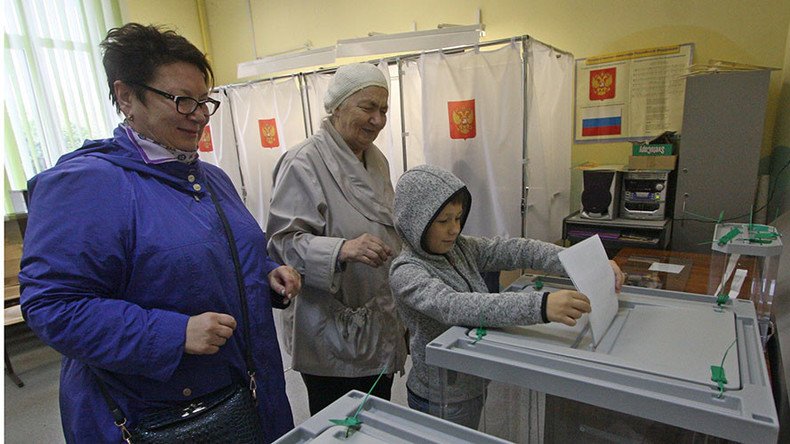 The head of Russia's Central Elections Commission has suggested to President Vladimir Putin an increase in the monitoring of voting by representatives of political parties and non-government groups, in order to further boost political transparency.
"We should consider increasing the public monitoring of elections, I mean bringing back some public organizations so they could join the monitors at polls," the Kremlin.ru web site quoted Ella Pamfilova as saying at the meeting with the president on Monday.
Pamfilova also reported the innovations that were tested throughout the country on the most recent single nationwide elections day, September 10. She said that these had brought the whole system of public control over elections to "an unprecedentedly high level."
"More than that, we have started training programs for monitors and created a totally favorable environment for the registration of political parties [as monitors at elections]. Everything to stop them from grumbling; if they want fair elections they should stop slacking and join us – we will teach everyone and they can monitor polls," she said.
Pamfilova also reported that the number of complaints and registered violations at September elections was at a record low.
She also promised that during the presidential polls due in March 2018, the number of electronic ballot boxes will be twice as many as the current 5500. Pamfilova noted that the use of electronic ballot boxes had strengthened voters' trust in the system, and said that the number of these devices would be further increased in the future.
On September 10 this year, Russians voted to elect two members of the Lower House of the federal parliament, heads of 17 regions across the country and legislative assemblies in six regions. There were also some 5000 polls to elect deputies of municipal councils and heads of municipal entities, and 200 regional referenda on a variety of issues. The elections across the country were conducted under slightly new rules – measures against poll-rigging have been tightened recently, and the Central Elections Commission has taken additional steps to prevent possible abuse. In particular, it installed monitoring cameras not only at ballot stations, but also in the offices where the results of the voting will be transferred into the nationwide automated vote-counting system.
Candidates representing the parliamentary majority party United Russia won all 16 elections of governors or heads of republics.
You can share this story on social media: