Russian elections boss reports of additional measures to boost transparency of upcoming polls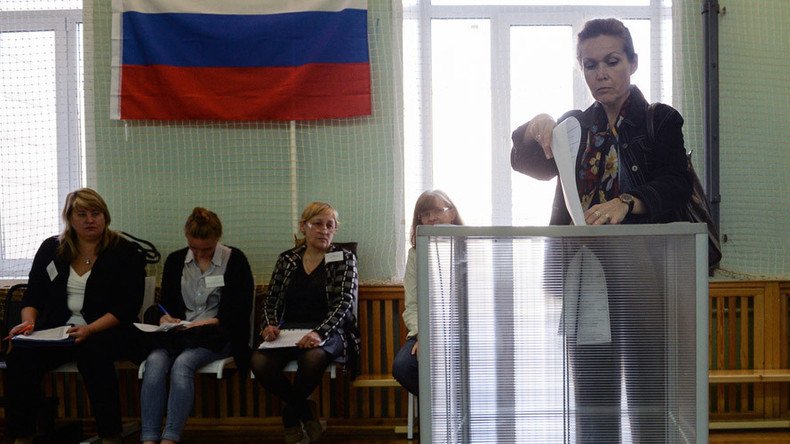 The head of Russia's Central Elections Commission has reported additional measures aimed at preventing possible vote rigging on the next Single Elections day, September 10.
At a Central Elections Commission session dedicated to preparations for the forthcoming polls, Ella Pamfilova told her colleagues that monitoring cameras will be installed not only at ballot stations but also in the offices where the results of the voting will be transferred into the nationwide automated vote counting system.
She noted that opposition politicians and rights activists had previously pointed at incidents in which the results of the voting registered by district commissions differed from those recorded by the state automated elections system. To prevent this happening again, the staff responsible for transferring the information into the automated system will show every protocol (preliminary vote count record) arriving from district commissions to monitoring cameras. Also, the regional commissions will have access to screens on which representatives of political parties and the general public will be able to closely observe the work of the staff.
Pamfilova's deputy Nikolai Bugayev, added that the Central Elections Commission would insist that every document handed to monitors by the district commissions should be filled and printed out from a special computer station, adding that manually-filled protocols would be seen as "creating conditions for recognizing the district poll as non-valid." Bugayev also said that currently 80 per cent of all district commissions across the country use manual protocols, but by March 2018 – the expected date of the presidential elections - special computers will be installed at every district election commission in Russia.
On September 10 this year Russians will elect two members of the Lower House of the federal parliament, heads of 17 regions across the country and legislative assemblies in six regions as well as about 5000 polls to elect deputies of municipal councils and heads of municipal entities and 200 regional referenda on various issues.
You can share this story on social media: