'No one is above the law': Russian internet watchdog threatens to block Facebook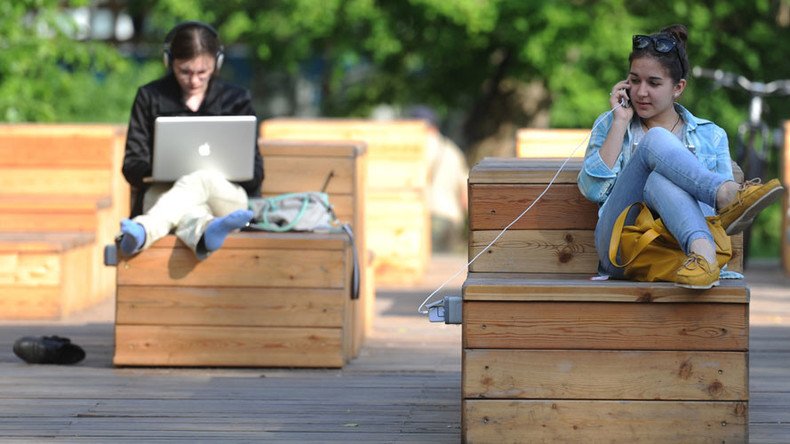 The head of Russian state internet watchdog Roskomnadzor has told reporters that Facebook must fulfill the demand to store personal data of Russian citizens on Russian territory or face forceful blocking as early as in 2018.
"No one is above the law. In any case, either we will force them into observing the law or this company will stop working on the territory of the Russian Federation. There are no exceptions here," Aleksandr Zharov told Interfax when facing the question about the terms in which Facebook must bring their facilities in line with the Russian law demanding that all personal data of Russian citizens is stored on servers physically located inside Russia.
"We will insist that the Facebook company fully observed the 242 Law. It will become precise in 2018," Zharov said.
"We realize very well that Facebook has a lot of users on Russian territory and on the other hand we realize that this is hardly a unique service, there are other social networks," he added.
However, Zharov told reporters that no inspections of Facebook were planned before the end of this year. "We don't have Facebook in our 2017 inspections schedule. In 2018 we will think about it and maybe we will launch an inspection."
The official also told the press that Twitter had contacted Roskomnadzor with an official letter in which they promised to bring the company's operations in compliance with Russian laws in mid-2018. "We are acting on a goodwill basis here, because they have themselves sent us an official letter and we will not launch any inspections before this time. We will check them right after this time arrives," he stated.
Communications Minister Nikolay Nikiforov told RIA Novosti that the authorities would have no other choice but to start blocking Facebook if the company refuses to act in accordance with Russian law.
President Vladimir Putin's press secretary Dmitry Peskov commented on the situation on Tuesday. "This is a business company that is making money and that must do this in accordance with the laws of the Russian Federation. There are laws that must be observed," Peskov told reporters.
As of September 1, 2015 Russia introduced the law obliging all companies offering internet services to store users' personal information inside the country. The authorities refused to postpone the bill's enforcement, but allowed exceptions for some businesses, such as air carriers.
The law says the state internet watchdog will be able to blacklist sites that refuse to comply with the new rules and possibly limit access to them. Violations of the law are punishable with a relatively small fine of 20,000 rubles (about $345) and the term for bringing violators' activities in line with state regulations is six months.
According to the law, personal data collected before September 1, 2015 can remain on foreign servers in its unchanged form. It also allows exceptions for cases described in various international treaties and agreements, such as foreign embassies' online visa services.
Major Russian companies such as Rambler, Livejournal, Mail.ru, Yandex and Vkontakte reported that they had transferred all servers with users' data to Russia before the new bill came into force. International internet majors such as Ebay, Samsung, Aliexpress and Booking.com have already confirmed their intent to work within the requirements of the Russian law. Microsoft representatives have told TASS that not all of the company's services fall under the new regulations, but those that do would be moved to Russian servers in time.
One major conflict that developed after the introduction of the new rules was the blocking of the Linkedin social network in March 2017. Roskomnadzor stated that LinkedIn had declined to place its data servers inside the country.
"The company has refused to carry out the requirement to move its storage sites holding the personal data of Russian citizens onto the territory of the Russian Federation, thus confirming its lack of interest in working on the Russian market," a statement issued by Roskomnadzor said.
LinkedIn Managing Director Ariel Eckstein told Interfax that his company and Roskomnadzor discussed the new law in December 2016 but could not come to terms.
You can share this story on social media: