Duma sets robot-human relations as top priority for lawmakers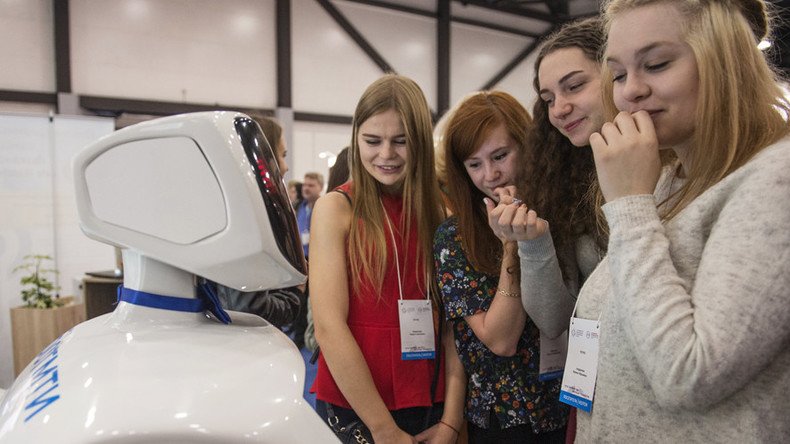 State Duma speaker Vyacheslav Volodin says that laws regulating relations between humans and robots must be passed in the near future, as part of wider legislative reforms caused by the rapid development of digital technology.
"As you understand, the question of relations between humans and artificial intelligence, between a human and a robot, is the question that we will have to describe in our bills in the nearest future," Volodin said at the Monday session of the Council for Legislative Support of Digital Economy.
"All issues connected with the artificial intelligence are of top priority for us. It is already clear that we cannot do without some assistance from our largest companies who have already done a lot on the market, but we also must monitor the world's development," he added.
The Duma chief said the first stage should be studying the international experience in this field.
Volodin said the issue is urgent because, with the current rate of development of robotics, many professions would soon become extinct. "It would be right to foresee this and start getting solutions on modelling these future processes," he said.
The head of the State Duma Committee for Information Policy, MP Leonid Levin, said that he and his colleagues believe the current priorities lie in regulating self-driving transportation and in changing copyright laws so that they reflect situations in which artificial intelligence creates art.
Like Volodin, Levin told the session members that many of the current trends in the development of AI and robotics could cause a sharp rise in unemployment in many sectors of economy, particularly in banking, bookkeeping, legal services, and manufacturing.
The chair of the Lower House Committee for Economic Policy, MP Sergey Zhigarev, said that in June, the heads of the parliaments of Eurasian nations decided to set up the post of 'Cyber Secretary' – an official who would oversee international cooperation among lawmakers in the field of digital economy.
In December 2016, during his annual address to parliament, Russian President Vladimir Putin urged society and the government to focus on developing the Russian digital economy by helping companies and talented young scientists.
"I propose to launch a large-scale consistent economic development program of a new technological generation, the so-called digital economy," Putin said.
"It is a matter of national security and Russia's technological independence, in the full sense of the word, of our future. It is necessary to make an inventory and to remove all administrative, legal or any other barriers that hinder businesses to enter both the existing and the forming high-tech markets."
You can share this story on social media: