Communists launch initiative to share natural resource revenue among Russian citizens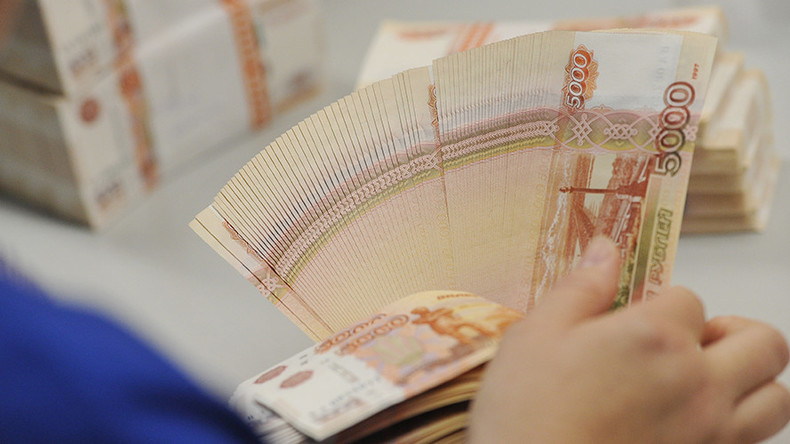 Russian Communist Party MPs have drafted a bill according to which part of the tax levied on the extraction of natural resources should be distributed between working citizens and pensioners, as with recent basic income experiments in other nations.
The draft law published on the State Duma web-site states that in the first year after its approval 20 percent of all taxes that arrive from the extraction of natural resources would be distributed between Russian citizens. Subsequently, this share would increase by 2 percent year-on-year. The authors of the document did not set an upper limit on this growth, and therefore it would seem they eventually want all resource revenue to be distributed among the population.
The money would be evenly distributed between citizens who worked for at least nine months a year, unemployed who are registered with job centers but do not receive unemployment benefit and pensioners with at least five years' work history.
If for any reason a citizen decided against claiming the payment it would be transferred to the federal budget.
The sponsors of the bill wrote that if it is passed into law before the end of this year, in 2018 every Russian who meets the requirements listed in the document could receive 10,000 roubles, or about $172 at the current rate of exchange. According to the state statistics agency Rosstat, the average nominal monthly income of a Russian citizen in 2016 was about 35,000 roubles (just over $600).
The authors of the draft wrote in an explanatory note that their proposal is very similar to the basic income concept that has been recently tested in several European nations. At the same time they pointed out that their bill lacked the drawbacks usually associated with the basic income initiatives – in particular, it did not encourage parasitism and tax evasion by unregistered workers.
They also wrote that the lack of funds in the federal budget created by their initiative should be compensated for by introducing a state monopoly on the production of alcohol.
The Russian government has already issued a negative review of the draft. The government's experts wrote that the tax on the extraction of natural resources is already being used to sponsor state functions and to form both the State Reserve Fund and the Russian National Wealth Fund. The constitutional right, they conclude, of every citizen to a share of the income from the use of natural resources is thus exercised in full.