Fear of migrants in decline for 3 consecutive years – Russian Public Chamber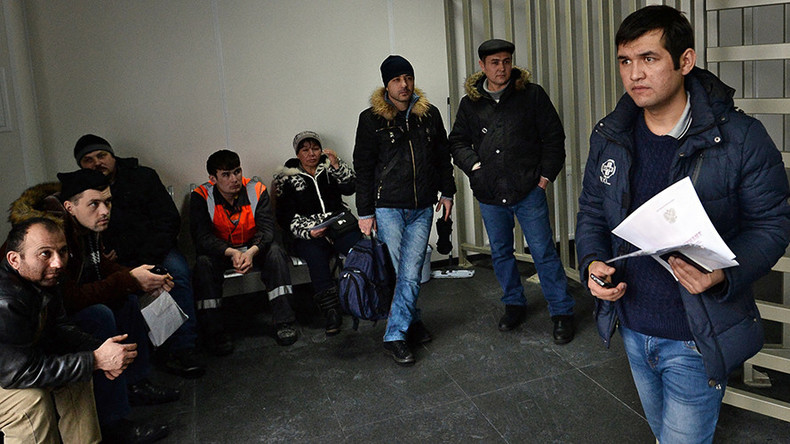 The share of Russians who treat immigrants with caution or fear has been in steady decline since 2014, but remains relatively high, the members of the Public Chamber wrote in their annual report.
"'Migrantophobia' remains a serious problem in the Russian community, but its level has been steadily declining over the past three years," reads the paper titled "Xenophobia, radicalism and hate crimes in Russia 2016."
According to the research, in 2014 the share of Russians who confessed in negative attitude to migrants was 76 percent, in 2015 it fell to 68 percent and in 2016 it was registered at 66 percent.
According to the Public Chamber's analysts, the reasons for this phenomenon are new laws regulating the stay of immigrants who entered Russia under visa-free agreements with foreign nations, the small number of terrorist attacks launched by Islamist radicals on Russian territory, and also the work of various state agencies and NGOs spreading the ideas of tolerance.
Read more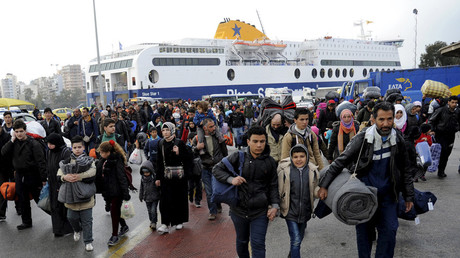 At the same time, the report's authors emphasized that promoters of equality and tolerance still had a lot of work to do, as Russia's xenophobia level was the fourth-highest in Europe, exceeded only by Hungary, Poland and Greece.
A poll conducted by the state-run VTSIOM research center in 2016 showed that 62 percent of Russians held that immigrants occupied their workplaces and 64 percent said that the migrants' actions increased the crime level in the country.
In 2012, Russian President Vladimir Putin signed a national migration policy concept that included such measures as increasing the duration of the entry ban for people deported from the country under a court ruling, as well as tougher punishment for organizing illegal immigration. Several laws and amendments have been passed since then to comply with this plan.
According to United Nations' reports, Russia ranks second in the world by number of migrants residing on its territory. The total number of migrants in Russia is estimated at about 2 million – most are from ex-Soviet republics in Central Asia and the Caucasus.