'Unprepared and disunited': Russia's immigration chief lashes out at Europe over migration
Published time: 9 Mar, 2016 05:05
Edited time: 9 Mar, 2016 05:15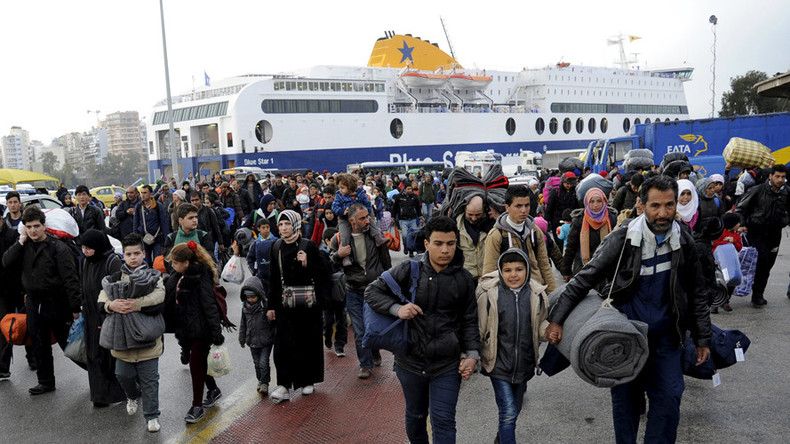 Konstantin Romodanovsky, the head of Russia's Federal Migration Service, has criticized the EU for failing to anticipate the flood of migrants over the past year, telling RT that Russia is taking a different approach to its numerous refugees from Ukraine.
"The EU does not have a common position on this issue. Some nations are quite liberal and say migrants are welcome there, while others, on the contrary, don't want any migrants and are building walls on their borders," the 59-year-old official, who has held his post since 2005, said in a sit-down interview.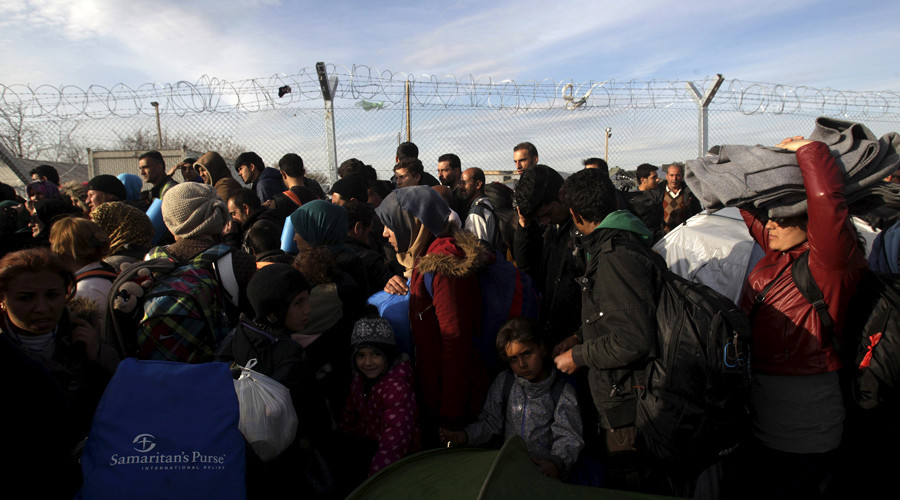 "The European Commission left it up to individual nations to decide how they want to treat asylum seekers – despite the fact that the policies and the capabilities of the member states are very different. The EU does not have an effective system for registering incoming migrants or effective mechanisms for deporting illegal immigrants."
Romodanovsky believes that Europe was caught "unprepared," as it had never formed a coherent or evidence-based approach to migrants, or a common vision of how they would fit into modern Western society.
"Practicing family reunification and offering refugees generous benefits without integrating them into the labor market, the EU did not expect that such a great number of people would claim these rights. This was clearly a mistake. The policy of multiculturalism has failed."
Romodanovsky accuses EU leaders of willfully ignoring the "differences in culture, religious traditions, and customs."
"Note the defiant behavior of refugees and their growing claims and demands. What happened in Germany on New Year's Eve is a striking example of this," said the official, referring to the mass sex assaults in Cologne perpetrated largely by members of ethnic minorities during that holiday.
With policy choices devolving into a tug of war between competing interest groups, the issue has become politicized. According to Romodanovsky, this had led to difficulties in taking practical decisions, such as deporting economic migrants, who, by the EU's own admission, constitute the majority of its newcomers.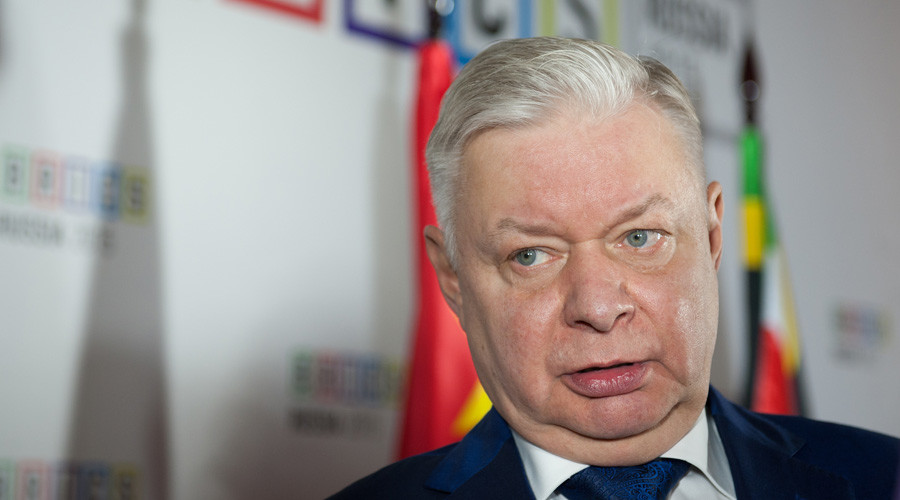 "It is essential to filter out the economic migrants – those seeking to take advantage of the difficult situation in pursuit of benefits and a better life, and, of course, those who intend to engage in illegal activities."
With more than a million migrants arriving in the EU last year, and as many since the turn of the year as in the first six months of 2015, prospects are bleak.
"People in Europe are getting restless. The economic situation is difficult as it is, unemployment is high, and yet their governments have to support immigrants from Syria, Libya, Afghanistan, Iraq, northern Africa, and provide them with housing and jobs."
Meanwhile, Russia has experienced a proportionally greater influx of refugees than the EU since the destabilization of Ukraine that started over two years ago. Romodanovsky admits that the 600,000 asylum seekers – most of them from war-torn eastern Ukraine – face "no language barriers, but share history, culture, and traditions."
However, the official says that Russia has taken a more pragmatic, responsive, and integrated approach to dealing with the flood of refugees.
"We have clear guidelines for accepting and accommodating displaced persons. If we take the 2014 situation – we set up 338 temporary accommodation centers in 69 Russian regions. Also, about half a million Ukrainians were housed in private homes using government support."
"We don't have aid payments that would allow refugees to do nothing and stay independent from their host culture. We try to incorporate them into regular Russian life – work, school, and language."
As for the EU, Romodanovsky advocates establishing a common policy, and allocating migrants strictly on the basis of available jobs around the continent – if such can be found.
"Providing skilled migrants with jobs helps reduce immigrant unemployment and enables a more successful integration of migrants in the host country, while at the same time benefitting the local economy."