Flash mobs, memes & selfies: Election Commission aims to boost voter turnout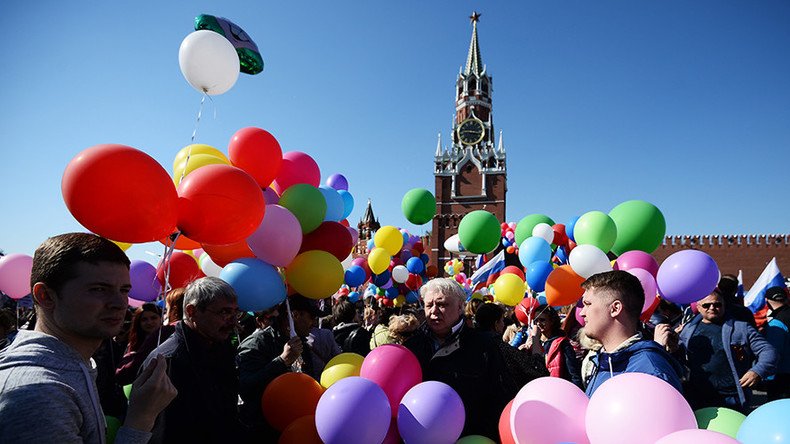 The Russian Election Commission has ordered a major campaign to attract voters to the 2018 polls, including through a number of novel steps targeting the younger generation and internet users, local media report.
The Vedomosti newspaper released a summary of the concept prepared by the IMA-Consulting company, which won the state tender for information support for the 2018 elections, including the presidential polls that are due to take place in early March.
The document sets the price of the campaign at about 40 million Russian rubles (US$678,000 at current rates). The main objective is set as increasing voter turnout, and most measures proposed appear to be fairly conservative – for example, mass media should emphasize the importance of citizens exercising their democratic rights for the future of the country.
However, the concept also includes some unorthodox proposals, in particular in the sphere of social media. These include constant monitoring of social networks for "negative reactions," the promotion of elections with the use of memes, and flash mobs at ballot stations, such as an informal race to ballot boxes or a contest for the best selfie taken during the elections.
Vedomosti noted that despite the fact that IMA-Consulting had already won the tender, the concept of the strategy of PR support for elections could still change. IMA-Consulting's general director, Vartan Sarkisov, has said in comments that the Central Election Commission would receive several different variants of the adjusted concept and choose the best one.
In 2008, the Central Elections Commission spent 220 million rubles (about $6.8 million at that time) for an information campaign before the presidential polls.
The next Russian presidential election is scheduled for early 2018. The exact date is yet to be announced, but most likely it will take place on March 18, to coincide with the anniversary of Crimea's reunification with Russia.
So far, only three politicians have openly announced that they intend to run for the presidency – the founder of the liberal Yabloko party, Grigory Yavlinsky, the head of the nationalist LDPR, Vladimir Zhirinovsky, and anti-corruption activist Aleksey Navalny. However, the latter is technically barred from running under Russian law because he is currently serving a five-year suspended jail sentence that will not expire before the next election.
Incumbent President Vladimir Putin gave the first public indication that he will run for a new term in early August, when he promised a group of Siberian villagers that he would think about such an option in reply to their request to register as a candidate.
You can share this story on social media: