Putin approves major international agreement targeting cyber-crime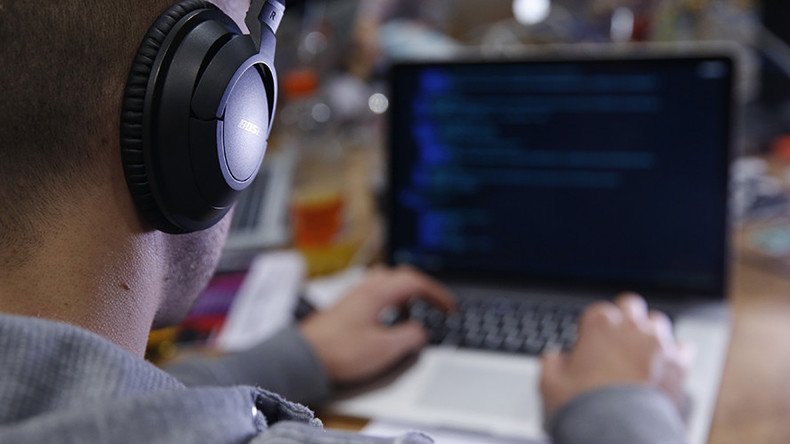 Vladimir Putin has approved the signing of a new cooperation agreement on fighting cyber-crime between members of the Commonwealth of Independent States (CIS), while allowing the Russian side to make minor corrections to the document.
The presidential order on accepting the Russian government's proposal to join the cooperation agreement on fighting crime in the sphere of digital technology was posted on the official Russian web portal for legal information on Monday.
"In the course of treaty negotiations, the Russian Interior Ministry should be allowed to introduce changes to the document that are not of fundamental character," reads a part of the order.
The first agreement on cooperation in countering cybercrime was signed in the Belarusian capital Minsk in 2001. Now that more than a decade has passed it is obvious that the document needs adjustments and in late 2014 the parliamentary assembly of the CIS passed a new model law on information and data security which was then forwarded to national parliaments for scrutiny. The main objective of the model law is introducing single definitions to various forms and aspects of cybercrime that would allow police in various CIS countries to coordinate their operations effectively.
In April this year Russian media reported that the Foreign Ministry had prepared a new UN convention on countering digital crime because it believes the current document could potentially threaten the sovereignty of independent states. The draft has already been presented to UN experts.
Moscow sees the new draft as a necessary replacement for the Budapest Convention of 2001, developed by the Council of Europe.
Russia is the only nation participating in the Council of Europe not to have signed the Budapest Convention. The main reason for this is that paragraph 32 of the convention allows trans-border access to stored computer data during cyber-crime investigations by the intelligence services of various nations.
Earlier this month Russian Prosecutor General Yuri Chaika estimated the damage inflicted by cyber-criminals in Russia in the first 6 months of 2017 at over US$18 million. He also said that the number of crimes committed in Russia with use of modern data technology increased sixfold in just three years – from 11000 in 2013 to 66000 in 2016 with authorities having already registered 40000 such crimes in the first six months of 2017.
"The broad spectrum of illegal actions committed with the help of the internet and communication devices inflict considerable material damage and also target the security of the state," Chaika said as he addressed the summit of the heads of BRICS nation prosecutor services.
You can share this story on social media: