National Guard announces plans to get own 'science companies' this autumn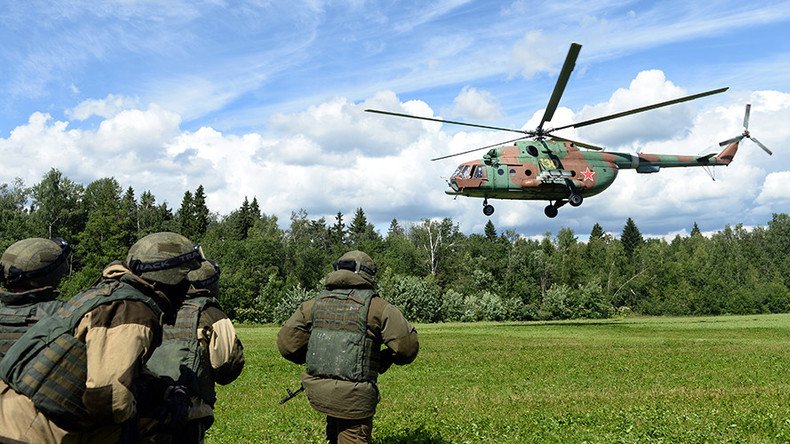 Russia's National Guard will soon have special units to work on research and development in IT and weapons, as well as the promotion of the agency's image in the media.
The head of the Main Organization and Mobilization Directorate of the Russian National Guard, Lieutenant-General Evgeny Fuzhenko, told the press on Thursday that the first of the units – which will be manned by conscripts and professional military personnel – could start functioning as early as autumn.
"We have studied the experience that the Defense Ministry accumulated after launching its research companies program. We will start the first such company in autumn this year, and it will be manned with conscripts and contract servicemen," he said.
The general added that candidates for places in the new unit must be between 20 and 27, have higher education in one of the professions necessary for the research, and also have ambitions for this type of service.
"Candidates who have won fellowships or various scientific competitions will be preferred during the selection," he said.
According to Fuzhenko, the new units will conduct research in IT technologies and help develop new weapons and military hardware, as well as study national and foreign examples.
The press service of the National Guard added in comments that a separate unit will be launched to study PR methods and use them to boost the agency's image.
The National Guard, or Rosgvardiya, is a relatively new federal agency that was launched in early 2016 as a successor and replacement for the Interior Ministry's troops.
When ordering the creation of the new force, President Vladimir Putin announced it would combat terrorism and organized crime, and would continue to perform duties carried out by riot police units, SWAT teams and similar outfits.
The presidential press service specified that the National Guard would not perform field investigation activities, but would be involved in fighting terrorism within Russia.
Russian military forces started trialling dedicated research units in mid-2013, on the initiative of Defense Minister Sergey Shoigu. Since then, seven such units have been created with various types of troops – from military medics to military command structures and space forces.
According to Defense Ministry reports, the experiment has been successful – members of the research units have already registered scores of technical innovations, written dozens of computer programs, and published hundreds of research papers in specialist magazines.
You can share this story on social media: