Two-thirds of Russians want Putin to remain president after 2018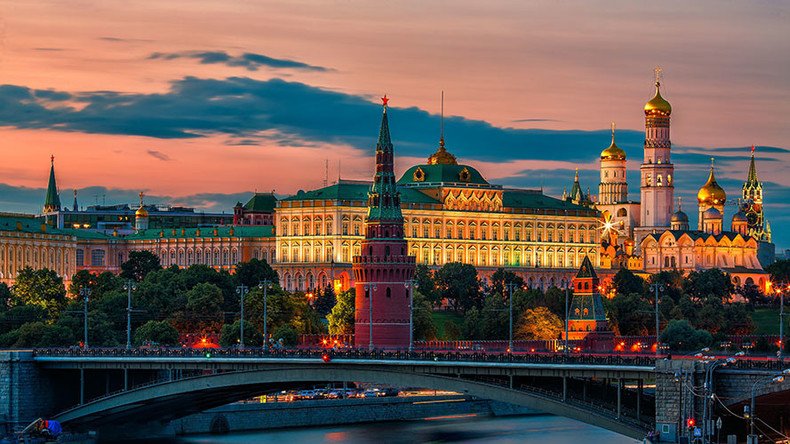 About two-thirds of the Russian public wants Vladimir Putin to remain at the helm after the 2018 presidential election with 40 and 56 percent of respondents reporting satisfaction with the current course in domestic and international politics respectively.
According to the latest research conducted by the independent Russian sociological center Levada, 66 percent of Russians want Vladimir Putin to remain president after the 2018 elections. Eighteen percent said that they would prefer somebody else in this position and 16 percent declined to give an unambiguous answer.
Regardless of who is elected president in 2018, one-third of respondents said they would like that person to implement a "harsher course" in the country's internal politics. Over 40 percent answered that they were satisfied with the way the authorities currently run the Russian political machine and 12 percent think that the country needs more liberalism.
As for Russia's foreign politics, 56 percent of respondents said that the new president must maintain the current line, 19 percent said that the attitude to Western nations must become even harsher and 13 percent favor the gradual decrease of the confrontation.
A similar poll conducted by the Levada Center in early May showed that back then 64 percent of Russians want Putin to remain president for another term, while 22 percent want him to be replaced.
Putin has not yet announced his plans concerning the 2018 presidential elections. When he faced the question again at the 'Direct Line' annual Q&A session in mid-June this year, he said that it was "too early" to discuss the issue.
So far, three politicians have already announced that they wanted to participate in 2018 presidential polls. These are the founder of the liberal party Yabloko, Grigory Yavlinsky, the head of the nationalist LDPR, Vladimir Zhirinovsky, and anti-corruption activist Aleksey Navalny.
The latter has secured some backing from a number of minor opposition parties, but is technically banned from running for presidency under Russian law because he is currently serving a five-year suspended jail sentence that won't expire before the next election.
Russia's largest opposition party – the Communists – has not yet announced its candidate, nor has the parliamentary majority United Russia party.
You can share this story on social media: