Russia officially suspends Council of Europe fee over PACE spat
Russia has officially informed the secretary general of the Council of Europe that it will suspend an €11 million payment until the rights of Moscow's delegation in the council's Parliamentary Assembly are fully restored.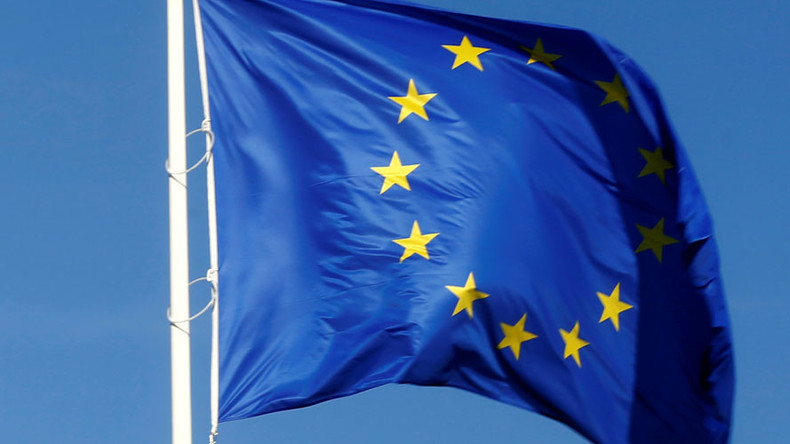 The fee for 2017 will be suspended until "unconditional restoration of all powers of the delegation of the Federal Assembly of the Russian Federation in the Parliamentary Assembly of the Council of Europe [PACE]," according to a statement released by the Russian Foreign Ministry on Friday.
Foreign Minister Sergey Lavrov delivered the news to Thorbjorn Jagland in a telephone conversation on Friday.
Jagland's press secretary, Daniel Holtgen, told reporters that the secretary general was aware of the situation and planned to discuss it with the Committee of Foreign Ministers as soon as next week.
Russia is currently one of the largest donors to the Council of Europe's budget. Its annual membership fee amounts to €33 million (US$37.5 million), or about 7 percent of the organization's overall budget.
Two-thirds of this sum has already been transferred to the CE's accounts, meaning suspended sum totals €11 million.
The intention to withhold one-third of Russia's 2017 fee was first announced in early June this year by Russian lower house speaker Vyacheslav Volodin.
"We have blocked the payment. The financing is organized in stages and we simply will not wire them one-third that should have been paid at the end of the year," the official said.
Previously, Russian officials and politicians have already raised the issue of cutting the annual fees to the Council of Europe over the dispute with PACE, the body's parliamentary assembly.
The row started in 2014, after PACE stripped the Russian delegation of its voting rights and banned it from participating in the group's ruling bodies or monitoring missions until the end of that year, over Russia's alleged role in the political crisis in Ukraine.
The sanctions were prolonged in 2015 and 2016. In response, the Russian delegation ceased any participation in PACE sessions, with lawmakers considering it impossible to resume discussions while the sanctions were in force.
Russia also passed a parliamentary resolution stating that nations which have repeatedly violated international law and caused thousands of casualties have no moral right to judge Russia or impose sanctions on it.
In addition, Russia did not invite PACE monitors to its 2016 parliamentary elections. Instead, the Russian Foreign Ministry invited representatives of four international political blocs and organizations – the Commonwealth of Independent States (CIS), the Shanghai Cooperation Organization (SCO), the Collective Security Treaty Organization (CSTO) and the OSCE's Office for Democratic Institutions and Human Rights (ODIHR).
You can share this story on social media: