Russian senators to set up commission countering 'foreign meddling'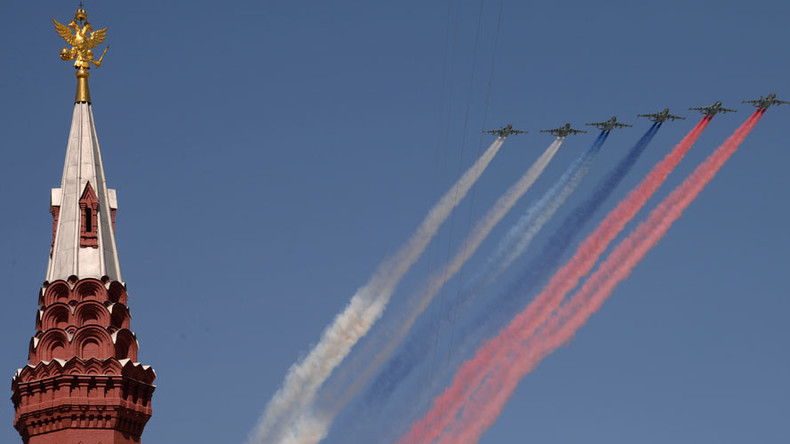 Russian lawmakers will launch a dedicated commission to monitor foreign nations' attempts to influence internal Russian politics and work on proposals to counter and prevent such moves.
"Over the period of many years we have witnessed the attempts to interfere with Russia's internal affairs," upper house Speaker Valentina Matviyenko said at a Wednesday parliamentary session dedicated to the issue.
She added that US$70-100 billion was sent to Russia from abroad each year "not for charity and not for social or medical aid, but for political activities."
"We know the consequences of such meddling and we hold our sovereignty dear, we will not allow anyone to threaten Russia's sovereignty," she said.
"As the presidential elections approach, it is possible that the illegal protest activities would intensify, prepared by domestic opposition and foreign-based centers of influence. We have to increase the control over the foreign sponsorship of the destructive forces' unlawful activities."
The upper house, together with representatives of the Foreign Ministry, the Communications Ministry, the Foreign Intelligence Service and the Prosecutor General's Office, decided to set up a special parliamentary commission to analyze Russian and foreign laws and present proposals that would allow foreign interference to effectively be prevented in political, economic, cultural and humanitarian affairs inside the Russia.
The formal decree on the commission's foundation with the list of its members will be approved at the nearest plenary session of the upper house, due to take place on June 14.
In subsequent comments, Matviyenko said that in her opinion it was wrong to describe the decision as "tightening the screws" because all future protective measures would be developed on the basis of foreign nations' experience.
Russian Prosecutor General Yury Chaika told senators that in the five years since Russia introduced a law obliging all organizations that receive sponsorship from abroad and participate in political activities, it has become known that about 500 various NGOs received at least some funding from outside the country.
"And they acted in the interests of their foreign sponsors. The financing came directly from governments and diplomatic missions of the United States and the United Kingdom as well as from certain structures of the European Union," he said.
The top Russian prosecutor noted that for better protection of national sovereignty, the Justice Ministry must be allowed to launch unplanned inspections in non-government organizations if it receives any information about suspected violations.
He also stated that any foreign sponsorship of programs or groups in Russia must be conducted via officially-registered branches of foreign organizations, with detailed description of purposes, plans and participants of the programs and groups.
"We should expand the list of reasons that allow organizations to be recognized as undesired, including on it [those] inflicting damages to Russia's economic and geopolitical interests," the official urged.
The head of the Foreign Intelligence Service, Sergey Naryshkin, said that anti-Russian groups had already changed from a tool in the hands of foreign governments into architects and lobbyists of the hard pressure applied to Moscow by Western nations.
Earlier this week, popular business daily Kommersant reported that the idea to hold a dedicated session on preventing foreign interference in Russian politics was proposed after President Vladimir Putin's recent meetings with the leaders of Germany and France.
At the talks, Putin said that Russia had not meddled in other nations' internal politics, but that its own internal situation remains the target of active interference.
You can share this story on social media: