Communications ministry proposes isolation of Russian internet traffic to prevent hacks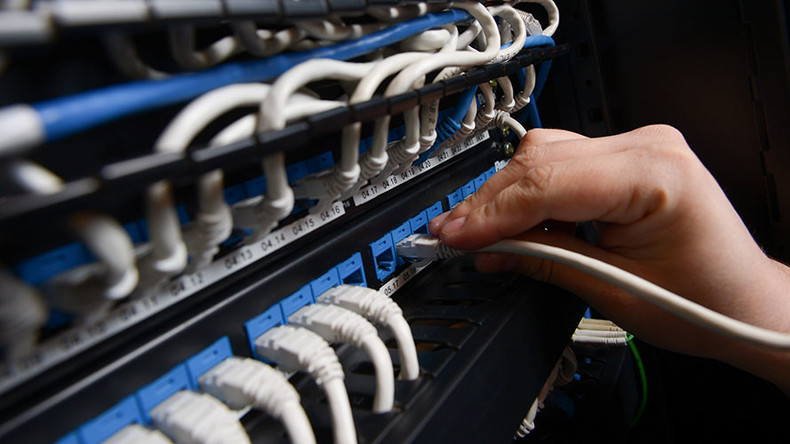 Russia's Communications Ministry has developed a program that would allow the isolation of all internal internet traffic on servers located within the country, thus minimizing the risk of foreign hackers meddling with sensitive data.
The new scheme is outlined in the 'Digital Economy' doctrine, which has already been forwarded to the government for discussion, Izvestia daily reports. If and when the program is implemented, the share of traffic between Russian and foreign servers would drop from the current 60 percent to just 5 percent.
State communications agency Rostelecom noted in comments that the share of cross-border data traffic could technically be brought further down, but the authors of the project had decided to maintain a reasonable reserve channel for possible emergencies.
Additionally, some Russian territories, such as the exclave of Kaliningrad, do not have direct contact with Russian mainland and simply must establish connection via foreign territory.
Rostelecom also said it did not expect any resistance to the proposal from Russian data providers, as implementing it is relatively easy and cheap.
The Communications Ministry has previously made a similar proposal. In May 2016 it released its own amendments to the state program of development of information society, providing for moving 99 percent of critical internet infrastructure to data centers within Russia.
In September 2015, Russian authorities introduced a set of rules obliging all companies offering internet services to store users' personal information inside the country. The authorities refused to postpone the bill's enforcement, but allowed exceptions for some businesses, such as air carriers. According to these rules, personal data collected before September 1, 2015, can remain on foreign servers in its unchanged form. It also allows exceptions for cases described in various international treaties and agreements, such as foreign embassies' online visa services.