Russians approve of 'Immortal Regiment' memorial act, poll shows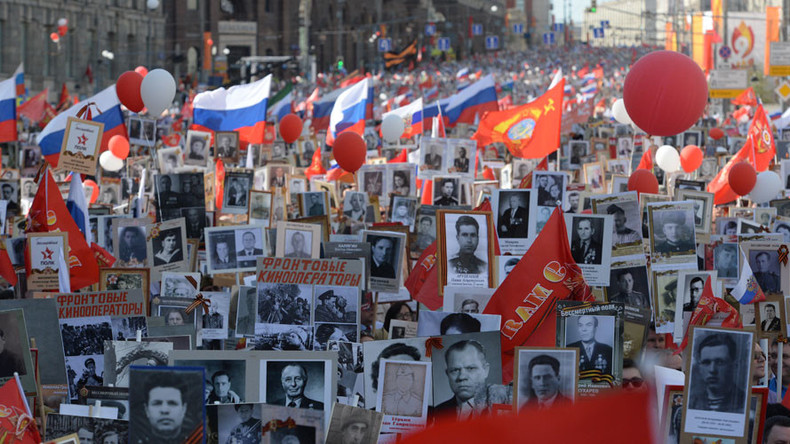 According to the latest polls, almost all Russians report a positive attitude to parades and rallies in which ordinary citizens carry photos of their relatives who fought the Nazis in WWII, known as 'Immortal Regiment.'
The research, conducted by state-run VTSIOM, showed that the proportion of people who described their attitude to the Immortal Regiment marches as positive was 96 percent. The share was approximately the same in all age groups and has remained unchanged over time. Only 2 percent described their attitude to the actions as negative, while a further 2 percent said they could not make up their position.
Twenty-four percent of respondents said they had personally participated in the Immortal Regiment marches and 40 more percent said they want to take part in the future.
The Immortal Regiment movement started in the Siberian city of Tomsk in 2011, but quickly spread throughout Russia and abroad. Now the movement has branches in 64 countries. The participants of the movement organize marches on Victory Day (which is celebrated in Russia on May 9) and carry portraits of their relatives who took part in the war, as well as flags and slogans.
In 2016, over 2 million people in 42 countries participated in the Immortal Regiment marches, including President Vladimir Putin with a picture of his father, Vladimir Spiridonovich Putin, who helped defend the USSR and Europe from the Nazis.
The movement has already met with opposition from neo-Nazi forces. Earlier this week the head of the Ukrainian nationalist group Organization of Ukrainian Nationalists (OUN), Nikolay Kokhanovsky, called upon his supporters and sympathizers to take into the streets and prevent the Immortal Regiment march in Kiev, as well as any other attempts to commemorate Victory Day.
On Friday, the Russian Defense Ministry released a batch of declassified documents from its central archive which described the crimes committed by Nazis and their allies on the occupied territories of the Soviet Union.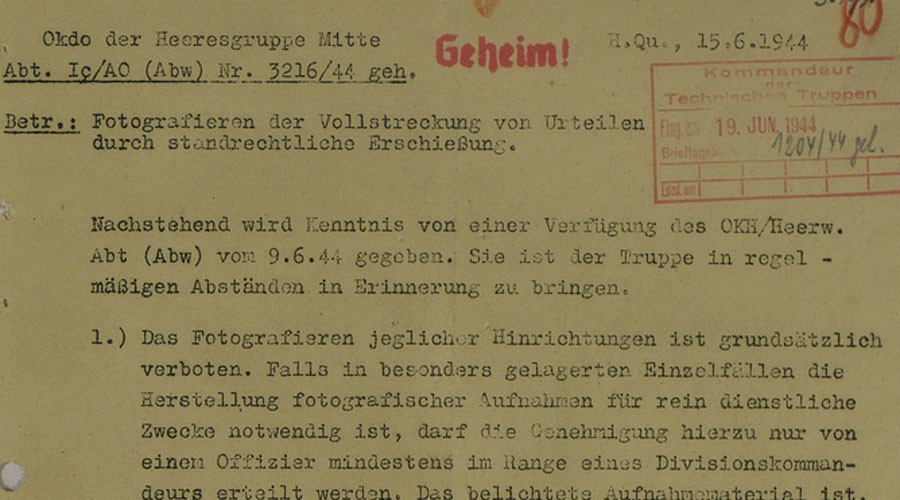 "These documents are especially important today in the light of various attempts by foreign and Russian political forces to rewrite the history of the Second World War, adjust it to their urgent political needs and impose the new version on humanity," reads the ministry's statement.