Easing of info war with West not in sight, battle for minds to intensify – Russian intel chief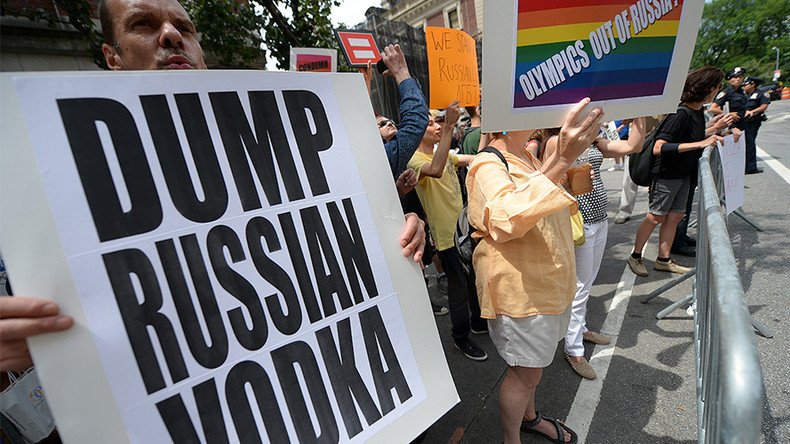 Strengthening information security is as important as increasing military capabilities, Sergey Naryshkin, Russia's foreign intelligence chief, said, adding that tensions in the ideological war with the West sometimes exceed Cold War levels.
"Conflicts in the ideological information field are, especially, strained. The current phase of ideological confrontation is approaching the fever pitch of the Cold War in its severity and sometimes even exceeds it," Naryshkin said at the VI Moscow Conference on International Security on Thursday.
"The difference is that ideology is now promoted not by the Eastern bloc, but by the Western elites, at least, a part of them that doesn't want to give up on the neoliberal, globalist approach," he added.
According to the head of the Russian Foreign Intelligence Service (SVR), the ideas of "globalization, multiculturalism" pushed forward by the Western elites reach the "point when the very notion of majority in social processes becomes marginal. The majority is unable to protect its rights in the face of aggressive minorities, they are constantly forced to apologize and justify themselves for the fact of their very existence."

In his address, Naryshkin warned that "the prospect of easing the information confrontation isn't in sight."
"The battle for the minds will become more intense and cover new areas. It'll be accompanied by dissemination of 'fake news,' introduction of innovative technologies to impact the masses, the fusion with virtual reality," he said.
"In this post-truth world, the task of strengthening information sovereignty is as relevant as, say, increasing the defensive potential or developing national economy," the SVR chief added.
He also pointed out that hopes that "common sense will prevail on the international scene," which were voiced by politicians and military officials at the start of the year, have "so far been misplaced."
"Our partners in the West have been unable to overcome the inertia. They continue attempts to talk to Russia from the position of strength and without regard for the international law," he explained.
READ MORE: 31% of Americans view Russia as 'greatest danger' to US, highest rate in 3 decades – poll
"I will reiterate that in relations with Russia such tactics are futile. Any attempts by the West to exert pressure on our country are absolutely unacceptable. We will cooperate only on an equal basis, taking into account the whole range of mutual interests. This is the only approach, which is capable of ensuring that the regional balance of power is maintained," Naryshkin said.
READ MORE: 'Maybe worse than Cold War': Kremlin spokesman on US-Russia relations
The Western push to impose its will under different pretexts can only lead "to more chaos on the international scene," which is the reason for almost all international crises, he concluded.
You can share this story on social media: