'Maybe worse than Cold War': Kremlin spokesman on US-Russia relations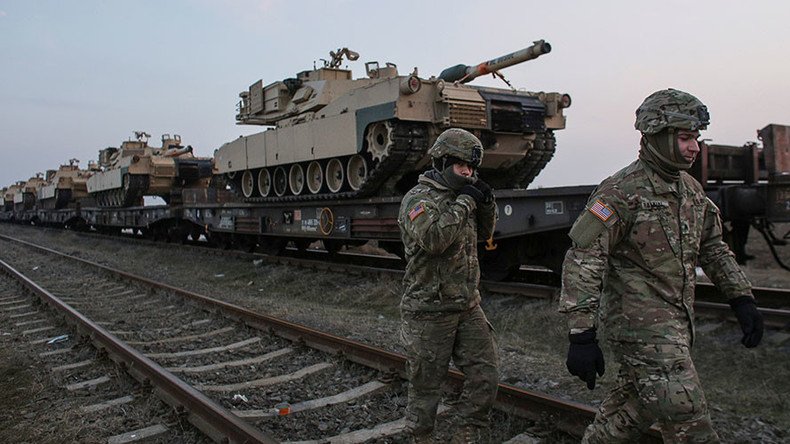 Ties between Russia and the US are probably worse than in the Cold War, Kremlin spokesman Dmitry Peskov said in an interview with ABC News, adding that the blatant anti-Russia propaganda has led to Americans seeing Russian hackers "in every fridge."
One of the major setbacks for US-Russia relations was the decision in December by the Obama administration to expel 35 Russian diplomats from the US and close two diplomatic compounds over hacking allegations.
"This is something that was never seen in the diplomatic affairs of the world for decades! Let's imagine: the property of the Russian Federation covered with diplomatic immunity was occupied by US secret service agents. Well, is it friendly? I'm afraid not. It's not legal in terms of international law. So of course it was very significant damage for our bilateral relations," Peskov said.
When asked if current US-Russia relations could be described as "a new Cold War," Peskov was not at all ambiguous.
"New Cold War? Well, maybe even worse," the Russian President's spokesman told ABC News. Addressing repeated claims that Moscow somehow meddled in the 2016 US election, Peskov blasted the allegations as libelous.
"This campaign was nothing but slander, all those fake news [stories] having nothing beneath and no evidence. We'll continue to suggest to everyone saying that Russia was interfering in the domestic affairs, to read Mr. Putin's lips."
On Friday, Russian President Vladimir Putin was asked – yet again – if Moscow had meddled in the US election, to which he replied, "Read my lips – NO."
The ABC host then gave Peskov a couple of unpleasant figures: nine percent of Americans think of Putin favorably, and nine percent believe Russia could be a US ally. The spokesman was not surprised though, and said there is a reason for these attitudes.
"The US public have been a target for severe anti-Russian propaganda, and they felt victims of that propaganda, and because of that, the American people think that yes, Russian hackers are everywhere, in every fridge, iron, and so on and so forth. But it's not true! Those are fake news [stories] and this is slander.
"We understand that there are people who are doing their best to keep the issue on the agenda. So let them do it before the audience is bored, and before they change their subject."
Finally, asked whether Putin preferred Donald Trump as president, Peskov said that it is simply a matter of "whose ideas are closer to you, and whose ideas are more welcomed in Russian public opinion," but it is not a matter of "preferring someone."
"Listen, it's simple. We have a variety of politicians in every country, and in the US. Some of them are saying that they are in favor or re-establishing good relationship with Russia. [They say], 'We think that we have a lot of problems, and we are sure that we won't be able to agree upon everything, but we are sure that we have to have a dialogue.'
"There are also those who say, 'No, Russia is our enemy. And we're strictly against any contact with them. And we don't give a damn about their interests, and we reject any possibility of cooperation, even when it is in our own interests, let's say, in the field of combatting terror.'
"Which one would seem more attractive to you? For us, those who say, 'We disagree in lots of things, but we're going to talk to Russians.'"
If the two presidents decide to meet some time soon, it could be a chance to resume dialogue between Russia and the US, Peskov concluded.
You can share this story on social media: