Only the Russian people can determine successor to their president – Putin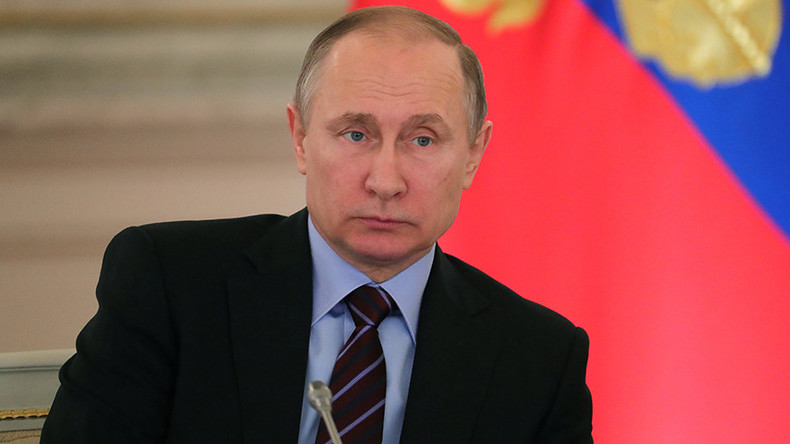 The successor to the Russian president can only be determined by the Russian people through a free, democratic election, Vladimir Putin said.
The issue was raised on Thursday at the secession of the Pobeda (Victory) Committee, which is involved in developing a unified national approach towards the promotion of patriotism and the treatment of veterans.
Read more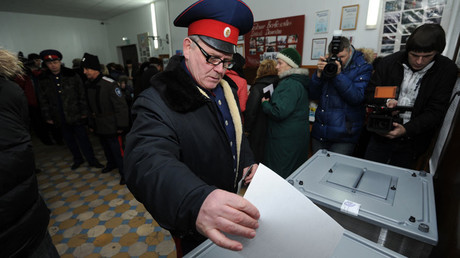 During the meeting, the head of the Disabled Veterans NGO, Andrey Chepurnoy, informed Putin of the organization's conflict with Senator Frants Klintsevich.
He said that the senator has allegedly initiated numerous checks of the NGO and allegedly threatened via email that "the successor of the Russian president" will grant Klintsevich "immense powers."
According to Chepurnoy, Klintsevich named the Chairman of the Russian State Duma, Vyacheslav Volodin, as the successor to the presidency, the NGO's head is cited as saying by Interfax.
Following the comments, Putin clarified that "the successor to the president is determined only by the Russian people in the course of democratic elections, and no one else."
The president also said that he wasn't aware of the conflict between Klintsevich, who is the deputy head of the Federation Council's Security and Defense Committee, and the Disabled Veterans organizations.
He promised to look into the situation, saying that the deputy head of Russia's Presidential Administration, Sergey Kirienko, will be tasked with resolving the dispute.
READ MORE: State Duma chair backs initiative to move 2018 presidential polls to later date
The presidential election is scheduled to take place in Russia in March 2018, with Putin saying he still hasn't decided if he's going to run for office again or not.